A police van has collided with a car at a busy junction in Dundee.
A police van and a silver BMW banged into each other and slid to the side of the road at the junction of Hawkhill, Blackness Avenue and Perth Road this afternoon.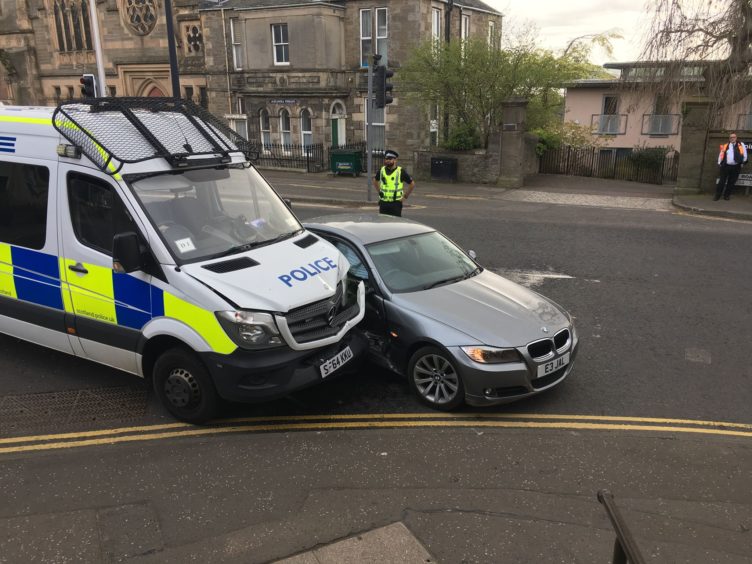 While the road has not been closed, officers have been redirecting traffic in the meantime.
A police spokesman said: "A police van was involved in a road traffic collision with another vehicle."