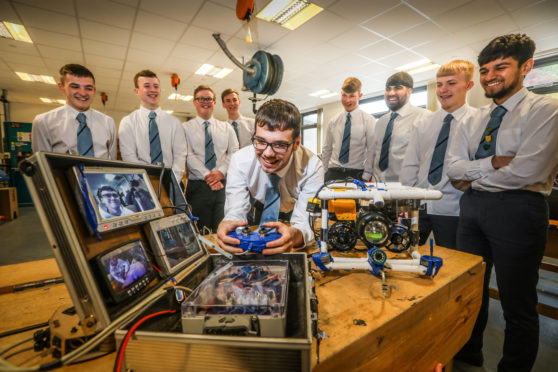 Grove Academy pupils hope to secure sponsorship that would allow two teams of youths to travel to America for an international competition.
One team from the Dundee school has already secured its place in the Mate Rov competition, which is being held in Tennessee this year.
A second team are hoping they can book flights too, if they can get funding in place.
The two Grove Academy teams came first and second place in the national heat in Robert Gordon University, Aberdeen, last month.
The second place team can go to the tournament as a wild card if sponsorship is secured.
The Mate (marine advanced technology education) Rov (remote operated vehicle) tournament tasked teams with designing and building a machine capable of collecting and testing water samples for acidity and phosphates.
This will be the third consecutive year a team from Grove Academy has made it to the world finals.
Last year's team won the 'guts and glory' prize for overcoming adversity. The pupils put in overnight shifts to repair their model after a malfunction to make sure it was operational for the next day.
Jack Waghorn, principal teacher for design and technology, said: "We're looking for sponsorship for the wild card team to get across as well.
"The whole competition will be beamed all over the world through an online streaming system so that parents, or anyone, can watch it.
"It's nice to represent Scotland. The pupils get an amazing experience, meeting up with people from other schools from around the world. It's great for the kids."
Grove Academy has timetabled classes that see pupils working on the project throughout the year. While Mr Waghorn admits this is a factor in the school's continuing success in the field, he says the support from staff and the pupils' dedication are the biggest factors.
He added: "The timetabling gives them a chance to do something with it, but there's more to it than that.
"Staff getting involved and supporting the kids gives them a real boost.
"And the pupils also put a lot of work into it, coming in for extra classes and things like that, so it's brilliant to see them doing well."
The pupils will travel to America on June 18 for the competition, which takes place between June 20 and 22.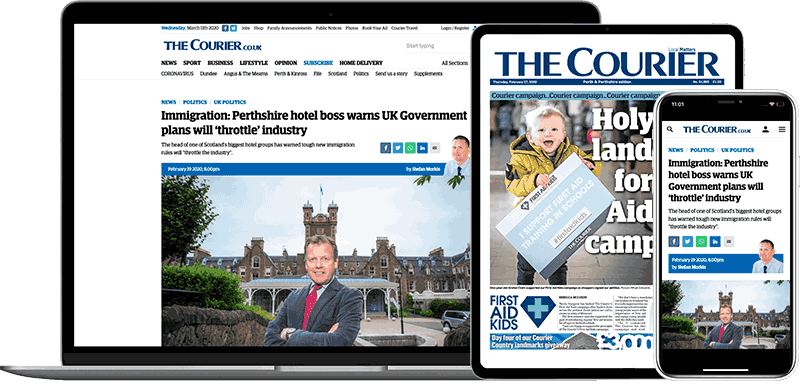 Help support quality local journalism … become a digital subscriber to The Courier
For as little as £5.99 a month you can access all of our content, including Premium articles.
Subscribe