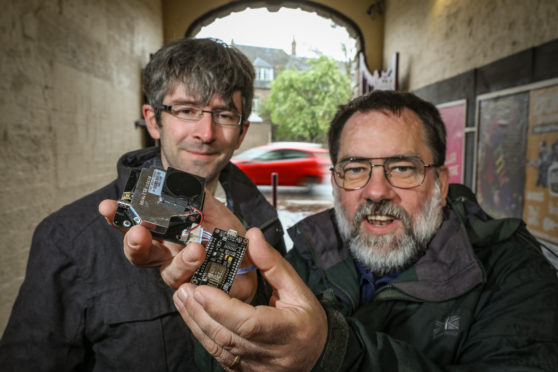 Scientists are urging people to build sensors to investigate claims Dundee is one of the most polluted cities in Scotland.
Figures released by the Friends of the Earth show Seagate and Lochee Road are among the streets most polluted by Nitrogen in 2018.
Dr David Martin, a senior lecturer in Bioinformatics at Dundee University, and Dr Peter Cock, a scientist at the James Hutton Institute, want to see if the situation has changed.
They want people to build pollution sensors which upload data to the internet as part of a Europe wide initiative to monitor the air people breathe.
Dr David Martin said: "Air quality is important to us all, especially those who are walking or cycling.
"I live on a busy road and I am concerned about the impact pollution has on mine and my family's health. "
He has built a pollution sensor and installed it in his garage as part of a network of more than 8,ooo such pieces of equipment worldwide.
They will monitor small particles, temperature and humidity and place the results available in real time on the internet.
There is also an online map and various smart-phone apps that show air quality by location.
Research commissioned by the Labour party shows that 59% of the UK population is living in towns and cities where Nitrogen Dioxide pollution breaches the lawful limit of 40 microgrammes per cubic metre of air.
Dr Peter Cock, a scientist at the James Hutton Institute, in Invergowrie, built the first of the pollution sensors to function on Tayside.
He said: "These sensors are pretty easy to build and get working.
"We've put together the kits of parts that anyone can put together in a few minutes, and then be online within an hour for under £40."
A workshop is to be held at Dundee Makerspace, on Douglas Street, between 7pm and 9pm on Tuesday, May 28 to show how to build a pollution sensor and how to run it.
All that is needed to run a pollution sensor is a Wifi signal and power where the data is to be collected.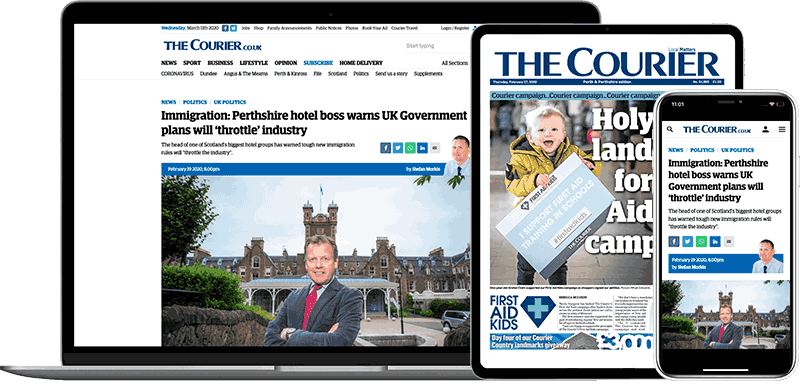 Help support quality local journalism … become a digital subscriber to The Courier
For as little as £5.99 a month you can access all of our content, including Premium articles.
Subscribe