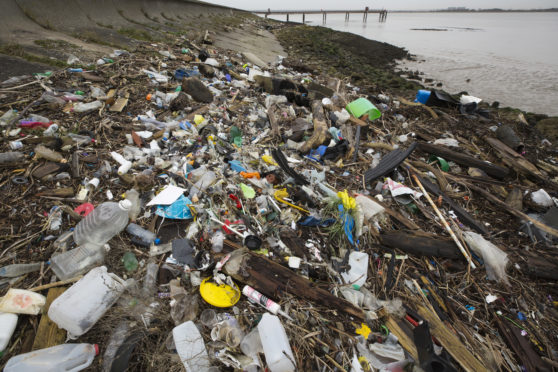 A local environmental charity expects the proposed 20p recycling scheme to clean up Tayside and Fife as long as it's implemented "properly".
Under Scottish Government plans, cans, plastic bottles and glass will be part of a deposit return scheme beginning by the end of 2021.
The move, designed to combat climate change, would see those who return the containers, either to retailers or specially-created receptacles, given 20p.
Legislation outlining further detail is expected to be introduced to Holyrood by the end of this year.
Andrew Llanwarne, of Friends of the Earth Tayside said the scheme's success is dependent on its simplicity.
He said: "Sometimes with these schemes, if they are not implemented properly, it can cause confusion and people don't understand exactly how it works.
"It needs to be clear and simple.
"For those out and about, as well as in households, I think it will encourage them to return containers. It's something we welcome.
"It's good to hear that all shops are included so that there will be as wide a range of places to return the used containers as possible.
"We have been pushing for this as an organisation for a long time and it's great to see it announced."
The law would see Scotland become the first part of the UK to introduce such a scheme, which aims to capture 90% of drinks containers for recycling within three years.
The scheme will include most commonly used containers but high-density polyethylene (HDPE) plastic, primarily used for packaging fresh milk, will be excluded as it is susceptible to contamination and odour.
Just 33.6% of household waste was recycled in Dundee last year making it the sixth worst area in Scotland.
Fife, Perth and Kinross, and Angus all performed better with more than 50%.
Mr Llanwarne said: "What's important is that it doesn't interfere with current council recycling collections.
"There has been a consistent approach across local authorities in the past two or three years.
"There needs to be discussions so that everyone knows what's involved and how they make use of the new system."
Stuart Mackinnon, a spokesman for the Federation of Small Businesses (FSB) in Scotland, disagreed with the decision to include small shops in the scheme.
He called for an opt-out for businesses too small to store the returned containers.
He said: "Whether a deposit programme pushes up overheads for hard-pressed small retailers and hospitality businesses depends on the scheme's design.
"Scottish Government Ministers must take note of local businesses concerns, especially when the high street is already under pressure."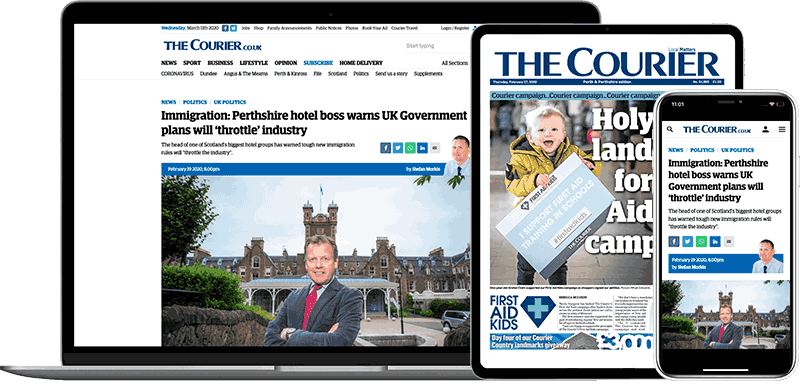 Help support quality local journalism … become a digital subscriber to The Courier
For as little as £5.99 a month you can access all of our content, including Premium articles.
Subscribe