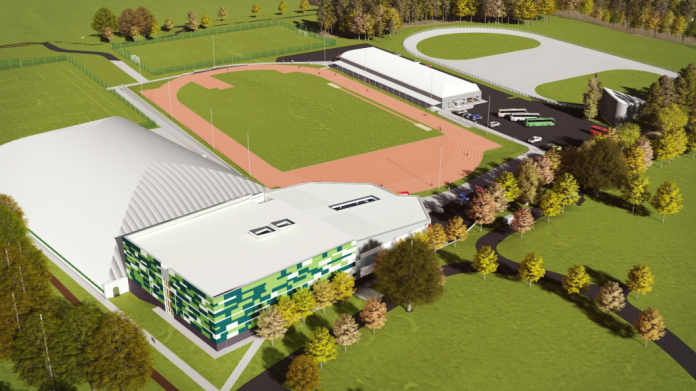 Councillors in Dundee will be asked to approve plans to limit vehicular access to one of the city's most popular parks tonight.
Members of the City Development Committee will be asked to restrict road access to Caird Park  so that cars and other vehicles will only be able to enter it from Claverhouse Road.
It means motorists will no long be able to drive into the park from either the Kingsway or Forfar Road.
A report going before councillors tonight says the move is necessary because of the construction of the Regional Performance Centre for Sport a the council wants to ensure drivers trying to access the centre do so via Claverhouse Road.
If councillors approve the proposals tonight, £4,500 will be spent installing swing gates on the roads accessing Caird Park from the Kingsway and Forfar Road.
These will allow vehicular access if there is an emergency or for maintenance vehicles but otherwise remain closed so only cyclists and pedestrians can use the roads.
The report states the move will also make the park safer as many drivers ignore the speed limits in place on the access roads.
It states: "Prohibiting vehicular movement from the south and east will promote road safety as data has shown an inappropriate mean speed of 28mph on Mains Loan on the access which is limited to 10mph."
The report adds: "Prohibiting driving over these short lengths of road will also prevent the possibility of vehicles using the park as a rat run to avoid the signalised junction of Forfar Road/Kingsway,  which will in turn promote road safety within the park."
Road improvements have been made to Claverhouse Road to cope with the expected increase in traffic volume.
Plans for the sport centre were approved by Dundee City Council in August 2017 and construction began in May last year and is expected to be completed by autumn this year.
Although the centre was originally set to cost £20 million, its cost has increased by more than 50%.
The centre will boast an indoor football pitch, an outdoor 3G rugby pitch, plus an indoor athletics centre with an 80 metre running straight, providing all-weather training facilities for athletes.
The existing athletics track at Caird Park is being resurfaced and a covered spectator area will be added, while the velodrome for cycling will be upgraded.
There will also be a seven-a-side community grass football pitch.