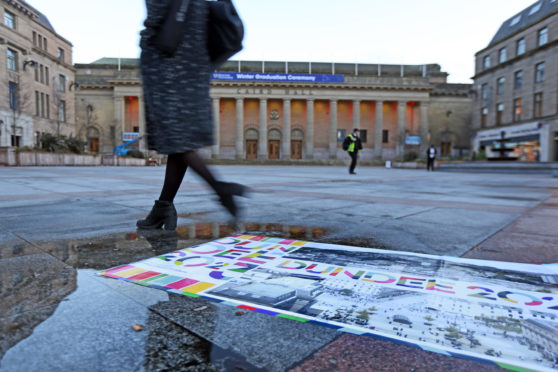 Dundee could still be named European Capital of Culture if Brexit is reversed, it has been claimed.
SNP candidate for the European Parliament Alyn Smith said Scotland retaining its place in the EU could allow the city to compete again for the sought-after title.
Dundee was in the running to be named Capital of Culture 2023 until the city was told the UK's vote to leave the EU meant it was no longer eligible for consideration.
Bid leaders had already travelled to London to present Dundee's case when they were told they were no longer in the running.
City leaders are now working on plans to create a global arts and music festival, working in tandem with other UNESCO Cities of Design around the globe.
Mr Smyth, an MEP since 2004, said Dundee could still win the Capital of Culture title if it remains in the EU or is a member of the European Free Trade Association.
He said:  "The loss of potential Capital of Culture status was a real, tangible example of the impact of Brexit – even before it happens.
"Dundee's cultural sector is thriving and this international recognition could have had a serious impact on the city.
"Dundee didn't vote for Brexit – and it's a democratic disgrace that we're not only being dragged out against our will, but potentially face the biggest economic hit in the whole of the UK.
"This is the most important European election in Scotland's history, with the very basis of our future relationship at stake.
"What better message would it send than to stop Brexit in its tracks – and then crown Dundee the European capital of culture? Scotland's future lies in Europe."
The European elections will take place on May 23 and results will be announced the following Sunday.
In the UK, the Conservatives, Labour, Nigel Farage's Brexit Party and UKIP all support Brexit.
The SNP, Greens, Liberal Democrats and Change UK all want the UK, or an independent Scotland, to remain in the EU and are in favour of a second referendum to determine whether or not to proceed with departure from the EU.