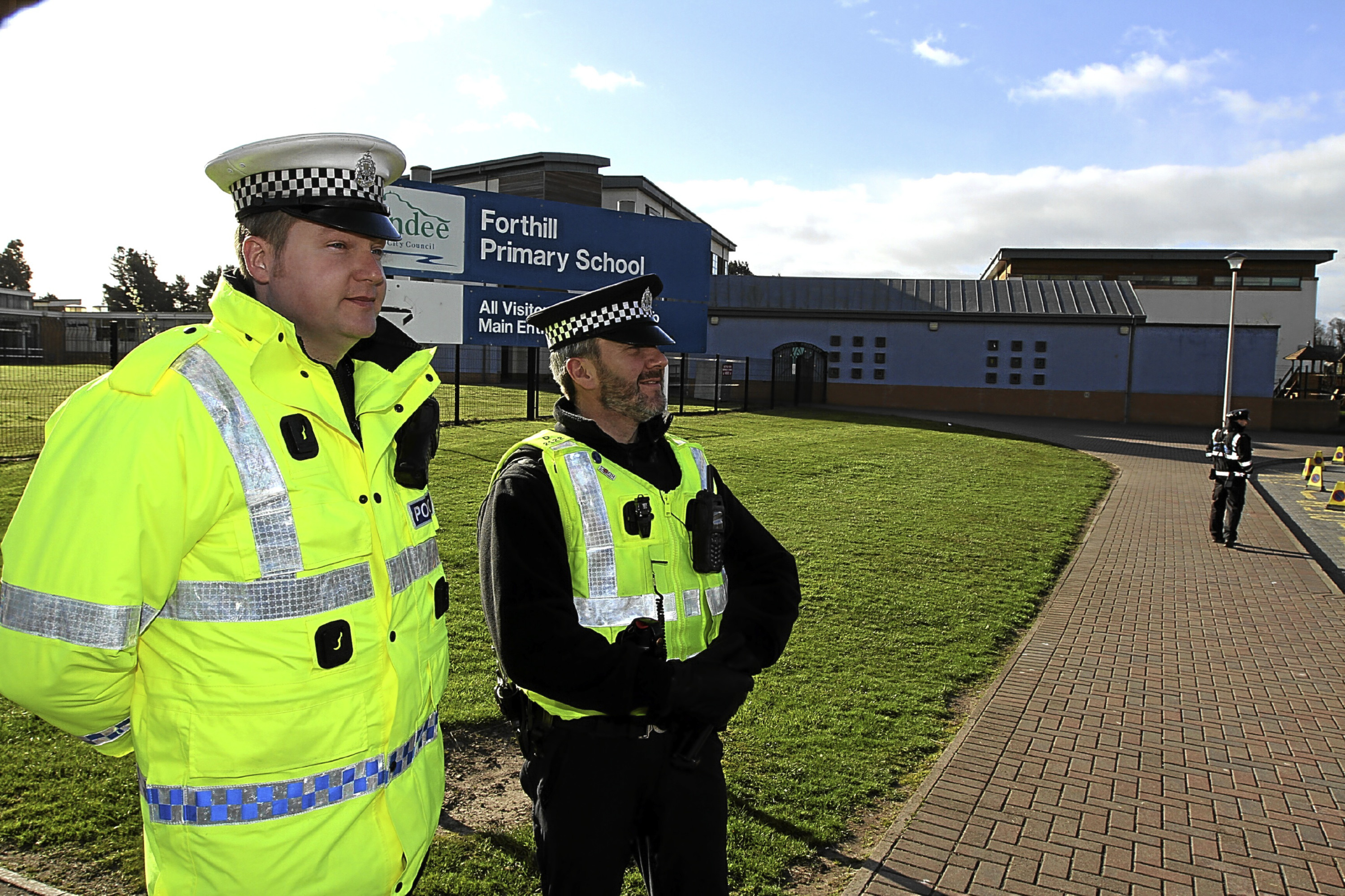 A "hardcore" band of parents are "flouting the law" and recklessly parking, causing havoc for other families, according to a Dundee councillor.
SNP councillor Kevin Cordell is in the process of arranging police visits to Forthill Primary after repeated reports of parents parking illegally on Forthill Road when they drop off or pick up their children.
Parking in and around the school has been a long running issue, and the Ferry councillor has been in touch with the council's head of Roads and Transportation, presenting photographs showing as much as 12 cars illegally parked outside the school.
Parking attendants were sent to the school earlier this week as a result and moved six cars away from areas in which they should not have been parked.
A police visit is being proposed to encourage parents to be more considerate.
One side of Forthill Road had double yellow lines painted on last year in a bid to improve the situation but it has not eradicated illegal parking.
Mr Cordell said: "Forthill, like many schools across the city, has a persistent and hardcore minority of parents and carers that continue to flout the law and believe they can park where they want.
"This attitude completely ignores the clear danger to the safety of the children in the area.
"This is an issue that I have raised often with council officers and with Police Scotland, at the community safety and public protection committee.
"Unsurprisingly, they also had numerous complaints from parents that vehicles were not adhering to the pedestrian zone times and were driving up and down as the children were leaving school."
One resident who has lived on the street for about 30 years, has seen a number of near collisions.
"It's not quite as bad since one side of the road had double yellow lines put down, but there's still some drivers parking on double yellow lines every single day," she said.
The woman, who asked not to be named, added: "Going in and out of our drive can be difficult because of the width of the road and all the cars all over the place.
"We've lived here so long that we just live with it, but it has been an ongoing problem.
"There is a bit of a blind spot on one corner near a drive and there's several times drivers have rushed out and almost hit their car as they come out their drive."
While the woman welcomes moves to improve the situation, she remains sceptical police visits will be effective.
"There have been police visits for this before, but because they are parked in a marked police vehicle nobody parks illegally when they are there so they don't really see the full extent of it."