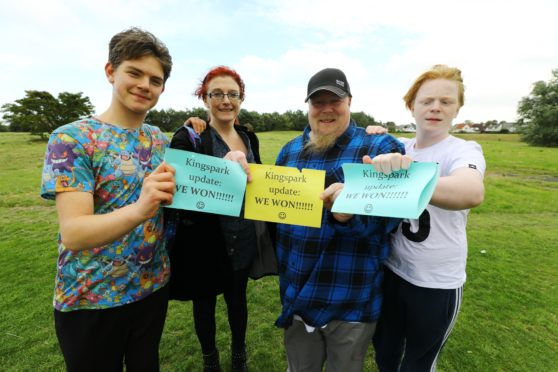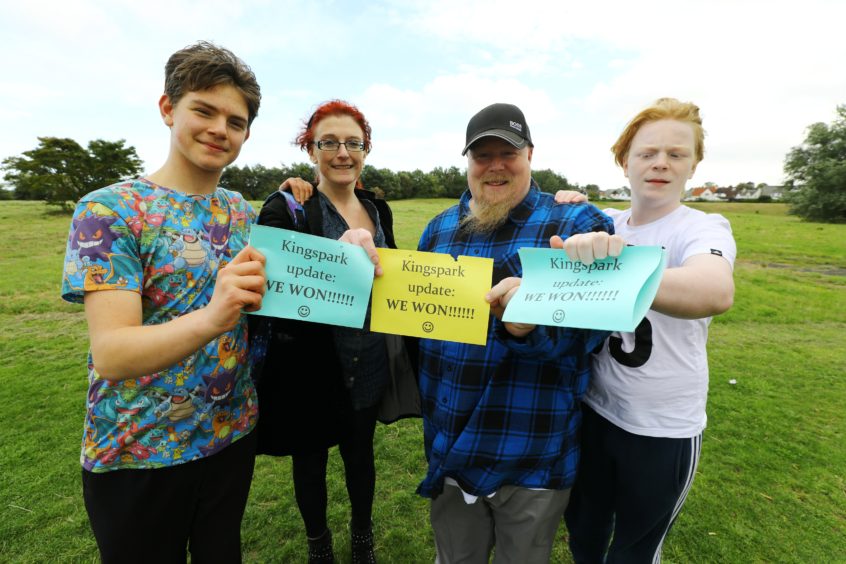 A house-builder has won an appeal against Dundee City Council's decision to refuse planning permission for a controversial development.
Persimmon Homes' controversial proposal for a 62-home complex on the site of the old Kingspark School in Gillburn Road was given the red light, a decision which was upheld by the Scottish Ministers.
However, the Court of Session has allowed an appeal and the company is now considering its next move.
Local residents have reacted with anger to the latest development in the long-running saga, which began when Persimmon announced their plans in 2017.
Eddie Baines, of the Kirkton Community Partnership, said:  "As a community we have had no input on any of this review and we feel  the system is stacked solely in favour of the planners.
"Our councillors voted in majority to say no yet this is ignored I guess they will argue over and over until it goes their way."
Sandra Watson, a bakery worker who lives on Gillburn Road, said if the development goes ahead it would exacerbate the traffic congestion in the area.
The 69-year-old added: "We don't want this development.
"There are plans to open a new nursery down the road. We also have a big ASDA nearby, a secondary school and the college.
"We already can't get our cars parked, so more houses would just make it worse."
Neighbour James Hocking, 72, added: "If it goes ahead it's going to be a mess around here.
"There will  be heavy vehicles, workers, dust and mess for at least a year while the building is going on.
"The green area that's there now gets used by dog walkers and children who play there."
Another resident, a council worker who did not wish to be named, said she also worried about the loss of green spaces around the area.
When making a decision, the Court of Session ruled that planning authorities had failed to take into account a "material consideration".
This included the fact that a site planning brief specific to the Kingspark site, which was  was approved by the council's city development committee in 2016, identified 2.85 hectares of land as suitable for housing, with 1.60 hectares of retained open space.
A spokesperson for Persimmon Homes said: "We welcome the decision of the Court of Session and are currently considering the implications for the business."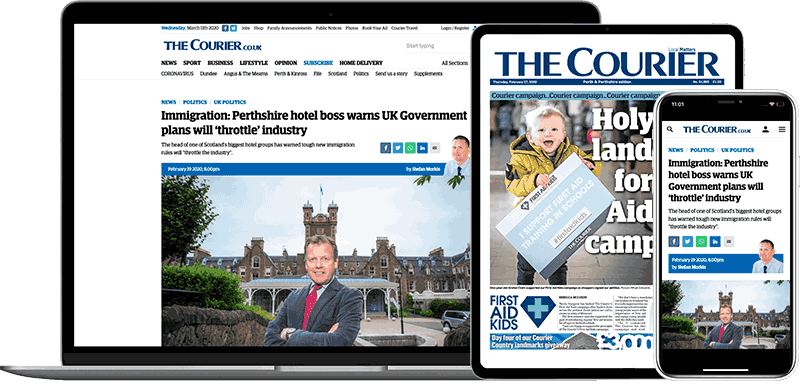 Help support quality local journalism … become a digital subscriber to The Courier
For as little as £5.99 a month you can access all of our content, including Premium articles.
Subscribe