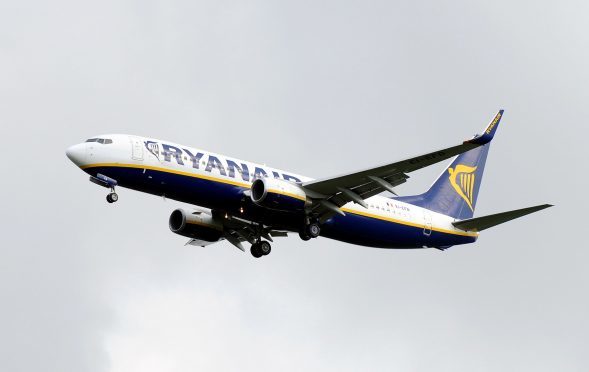 Former Dundee footballer Rab Douglas rushed to help a woman as she suffered a fatal heart attack on board a plane.
The 58-year-old fell ill after boarding the Ryanair plane as it was due to leave Majorca's Palma Airport for Edinburgh on Wednesday.
The woman was helped immediately by other passengers, including Douglas, before being treated by paramedics.
She is believed to have suffered a fatal heart attack and died on board the flight.
Former goalkeeper Douglas, who is a columnist for The Courier, said the incident was traumatising but praised those who rushed to her aid.
The 47-year-old said: "The two women who helped her before the medics arrived were brilliant.
"One of them is a nurse from Dundee — I didn't get her name unfortunately.
"But they were just amazing.
"I have flown hundreds of times before and never experienced anything like that.
"I helped lift her up so the medics could treat her."
Passengers were asked to leave the plane while attempts were made to revive her.
The flight, due to leave just after midday, was delayed by three hours, eventually taking off just after 3pm local time.
The footballer, who was also capped 19 times for Scotland and played more than 100 games for Celtic, sent his best wishes to the woman's family.
He said: "Thoughts go out to the Scottish lady who passed away on our flight and her family.
"So sad, I hope she made amazing memories with her family .
"The two ladies who worked on her until the medical team came on were absolutely amazing. Sad times."
A spokesperson for Irish low-cost airline Ryanair said: "This flight from Palma to Edinburgh was delayed ahead of take-off after a customer became ill prior to departure.
"Paramedics boarded the aircraft after medical assistance was requested but the customer sadly passed away.
"Ryanair extends its deepest sympathies to the bereaved and is providing any assistance required."
The flight is believed to have been Ryanair FR6657, with a scheduled arrival time of 2.20pm to Edinburgh.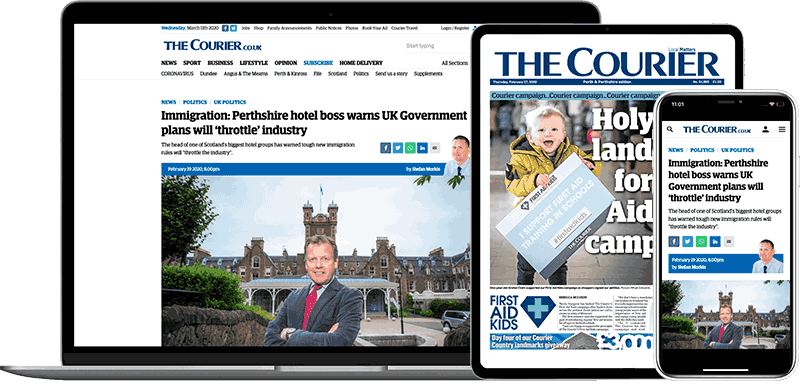 Help support quality local journalism … become a digital subscriber to The Courier
For as little as £5.99 a month you can access all of our content, including Premium articles.
Subscribe