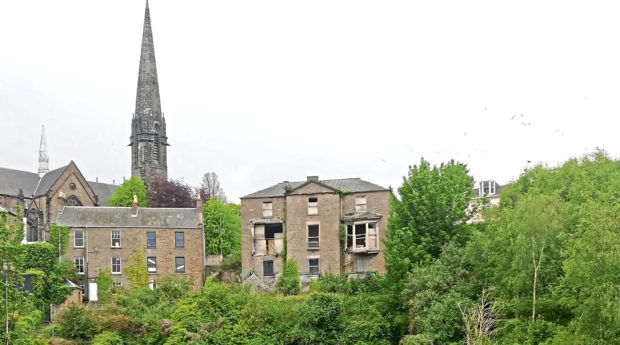 I have always had a keen interest in Dundee's built heritage.
When walking about the city I look for the quirks and foibles in buildings, glory in the impressive architecture and shake my head at some of the rubbish which has sprung up along the way.
Take the city centre block bounded by Castle Street, Exchange Street, Commercial Street and High Street for example.
At its heart is the magnificent St Paul's Cathedral, with its soaring spire and incredible stained glass windows standing proud atop the castle rock of Dundee.
It was designed by Sir George Gilbert Scott, the famed Victorian architect who was responsible for the elaborate Albert Memorial opposite the Royal Albert Hall in Kensington Gardens, London.
Directly to the south of the cathedral (and a drop of some several metres in height) lies Exchange Court.
The developer of what is now the Flour Mill business centre at the heart of the courtyard once gave me a tour of this warren of a building.
But one of the most striking features can be seen from outside.
Look closely and you'll see the windows and arches on the exterior of the building are not flush, but are set far back from the courtyard on to which they face.
Apparently the reason is the features were internal when the building was built, and only became visible when fire destroyed the original exterior.
Sweep round into Castle Street and those of a literary persuasion may be surprised to learn that a certain William Shakespeare lords over the scene.
A stone bust of the world's most celebrated playwright sits high above the street on the site of Dundee's long-forgotten Theatre Royal.
Across Dundee, our older buildings deliver hints to our city's rich and varied cultural and commercial heritage and the deeds and misdeeds of our forefathers.
That's why I find it immensely frustrating when buildings such as Halley's Mill at Blackscroft are torn down without thought to what we may be losing as a city.
I was reminded of this last week when I passed by 2 Roseangle on the way to visit the annual degree show at Duncan of Jordanstone.
Once a magnificent dwelling whose grounds ran directly down to the river's edge, it is now a crumbling wreck.
It has a dark history involving an horrific double murder in 1980.
Some may think for that reason it should be left to rack and ruin.
But it is a category B-listed building that speaks to a part of this city's past, however gruesome.
Currently there are 44 Dundee properties on the Buildings at Risk register, including some of the city's most important buildings
They are some of Dundee's most impressive and interesting buildings and it would a tragedy if the narrative they weave should be lost forever.
Get in touch with your local office at Dundee or send a letter to The Courier at letter@thecourier.co.uk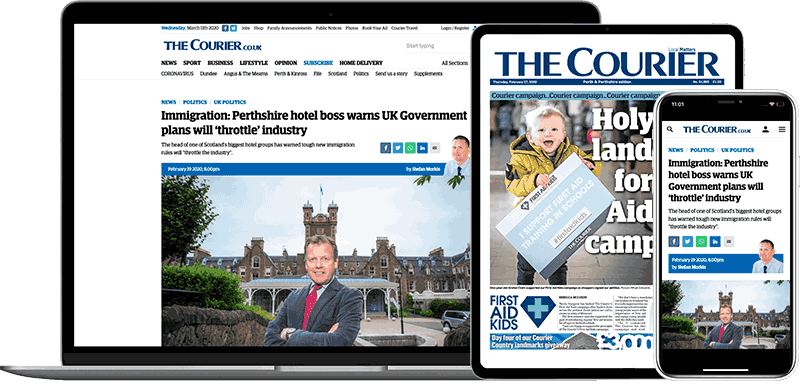 Help support quality local journalism … become a digital subscriber to The Courier
For as little as £5.99 a month you can access all of our content, including Premium articles.
Subscribe