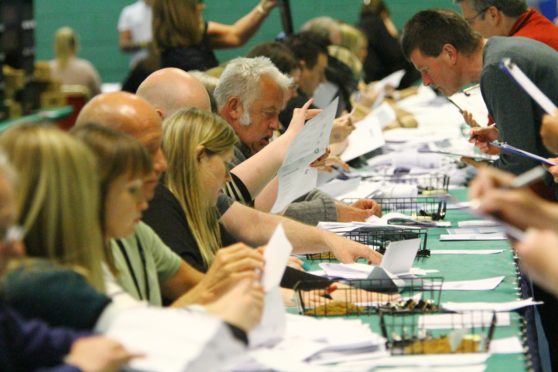 The Brexit Party were a distant second place in Dundee as the SNP romped home with a massive win in Scotland's Yes city.
Matching a picture seen in the early announcements elsewhere in Scotland, the SNP received 17,074 votes, with second placed Brexit Party trailing behind with 5,191.
Perth and Kinross saw a slightly closer result, with 18,116 going to the SNP and 8,088 votes for Nigel Farage's newly-formed Brexit Party.
Fifers also voted overwhelmingly for the SNP, with 39,446 crosses being made next to them on the ballot papers.
However, the Brexit Party had to settle for third place in the Kingdom as the Liberal Democrats beat them with 17,269 votes to secure second.
The SNP also comfortably won in Angus, with 12,998 votes. The Brexit Party were slightly closer in the county was Brexit with 6,270 votes.
Turnouts varied from 33.4% in Angus to 45.9% in Perth and Kinross.
Fife's turnout was 38.9% and in Dundee it was 35.7%.
It is estimated the SNP will secure two of Scotland's six European MEPs, with Brexit getting at least one and the remaining seats being split between Labour, Liberal Democrats and the Conservatives.
A jubilant Chris Law, Dundee West MP, said: "This is a fantastic message from Dundee.
"I am hearing similar results as Dundee from elsewhere in Scotland, and it sends a clear message that Scotland values being a part of Europe.
"Whoever the next Prime Minister is going to be, they cannot ignore the will of the Scottish people."
A crestfallen Bill Bowman, whose Conservative party came fifth in Dundee, admitted the result was akin to what was expected.
The North East Scotland MSP said: "There's clearly  lot of frustration with the voters.
"We need to move ahead and ensure we deliver Brexit."
The full Scottish result is not expected until about 11am on May 27, and the full British results will not be known until late in the afternoon or early evening — Northern Ireland will be the last UK country to declare their result.
Despite voters backing the SNP north of the border, the Brexit Party made some big wins in the early announcements in England.
But the Liberal Democrats saw a good result in London, where they secured three of the capital's eight MEPs.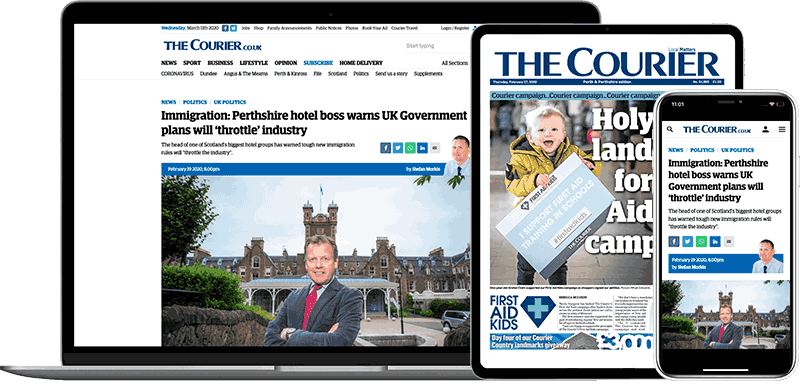 Help support quality local journalism … become a digital subscriber to The Courier
For as little as £5.99 a month you can access all of our content, including Premium articles.
Subscribe