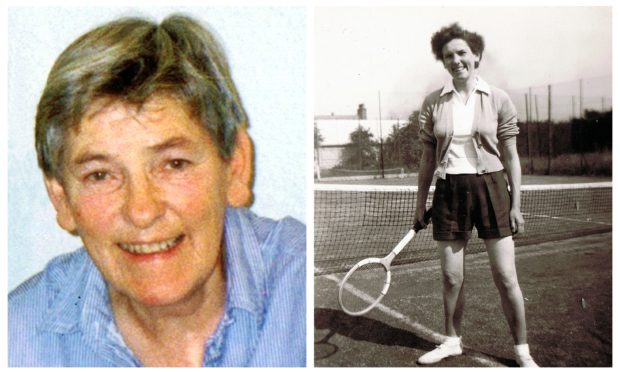 A Dundee-born hospital consultant, who specialised in women's health care and wrote ballads in her free time, has died.
Dr Marion Miller, of Newport-on-Tay, was born in 1927 and was one of five sisters who grew up on the city's Perth Road.
Her father, who was one of the first licensed chiropodists in Dundee, was a lay preacher and superintendent of the Sunday school at Tay Square United Free Church and the girls were baptised there.
Dr Miller was educated at Demonstration School, in Park Place, before she moved onto the Harris Academy to study biology.
A keen sportswoman, she enjoyed swimming, hockey, tennis and cycling and took part in youth hosteling trips round Scotland.
She gained an Armitstead Bursary in 1945 and went to St Andrews University, where she graduated with a MBChB in medicine with commendations in June 1950.
Post graduate training took place at Maryfield Hospital and Dundee Royal Infirmary before she moved on to work in Fife, Edinburgh and London.
Dr Miller specialised in obstetrics and gynaecology and became a member of the Royal college of Obstetricians and Gynaecologists in 1956.
Later she became a fellow of the same college and also a fellow of the Royal College of Surgeons of Edinburgh.
In 1962 she was appointed as a consultant to the now closed Elsie Inglis Memorial Maternity Hospital and Bruntsfield Hospital, in Edinburgh.
She served there for 17 years before taking early retirement in 1979, due to recurring health problems in her spine.
She took up a role with the Disability Income Group Charitable Trust (Scotland) and became an elder at Gorgie Parish Church.
She also penned freelance articles, mainly about women's health for medical journals and Scottish newspapers. She also enjoyed writing ballads in the local dialect.
Dr Miller's funeral is at Dundee Crematorium at 2.30pm on Wednesday.