No tenant for controversial Site Six office block as developer hands over building to council
The man who oversaw construction of a controversial office block on Dundee waterfront has said he is confident the building will win over its critics.
The Earl Grey building, opposite the V&A Dundee museum, will be handed over to Dundee City Council later this week.
It has yet to secure a tenant but the local authority has insisted it has had "positive dialogue" with a number of potential occupants.
The property, built by the Robertson Group, will feature two retail units on the ground floor plus five floors of office space, with room for approximately 120 people on each level.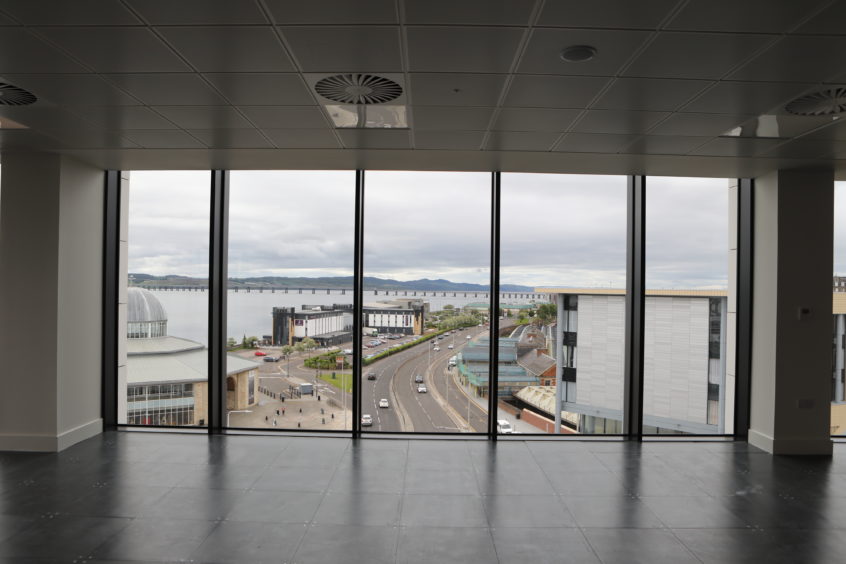 In April, The Courier got a first look inside the office block. The building has drawn criticism from Dundee actor Brian Cox and rock star Chrissie Hynde.
The location has angered locals who say it obscures views of Kengo Kuma's £80 million museum and will deter visitors.
However, Robertson Group project manager Lewis Wilson said he believed people will soon take the building to their hearts.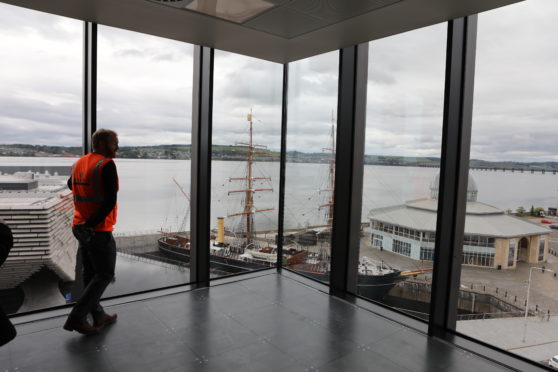 He said: "It is a barrier to the V&A and people are used to having a view of it, so when something goes up and changes that they are going to have an opinion on it.
"But if you could change the course of history and developed this building first and then put up the V&A no-one would have had a problem."
First look inside Dundee's controversial waterfront office block
Mr Wilson added: "The V&A is part of a new urban environment and is part of something bigger. People won't realise that until it is all completed."
Construction started on the project in January 2018.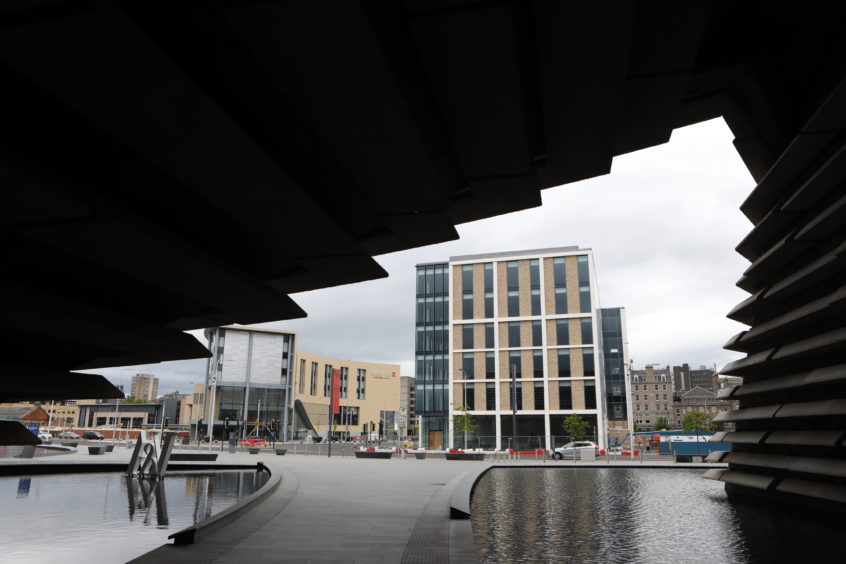 Mr Wilson said the biggest challenge had been dealing with the wind that sweeps down the Tay.
He said: "I did not realise quite how windy Dundee could be."
Rebirth of a city: What next for Dundee's £1 billion waterfront development? – part I
Kevin Dickson, regional managing director of Robertson Tayside, said: "The building is part of the wider Dundee Waterfront development, which will be transformational for the local community.
"It's already made a huge impact in rejuvenating the city."
A spokesman for Dundee City Council said it had been in discussions with prospective tenants.
He said: "We are actively promoting the building through our retained property agents Ryden, and are working with Scottish Development International to identify tenants.
Pretenders singer slams 'horrible carcass' office block opposite V&A Dundee
"Oh dear. What a shame" — Praise for V&A, but scathing assessment of wider waterfront regeneration
"We have arranged a number of site visits for the property market, intermediaries and SDI staff to make sure they are familiar with the building, which we consider to be one of the finest office/headquarters building available on the market in Scotland.
"The property is not yet under offer, but we have had positive dialogue with a number of prospective tenants for both office space and the ground floor units."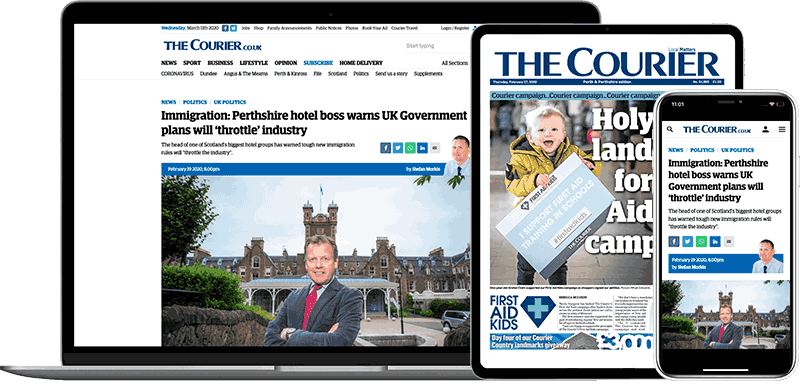 Help support quality local journalism … become a digital subscriber to The Courier
For as little as £5.99 a month you can access all of our content, including Premium articles.
Subscribe