Chart-topper Emeli Sande visits Tayside to find the newest busker talent
Chart-topping singer Emeli Sande looked to inspire buskers on Tayside as she hunted for new music stars.
She travelled to Dundee and Perth on Thursday to hear street performers audition for a chance to perform with her and the BBC Scottish Symphony Orchestra.
Emeli's tour will take her across Scotland as she searches for the best performers to join her on her new BBC Scotland show Emeli Sande's Street Symphony.
The 32-year-old, who rose to fame with her single Next To Me, said: "I am searching for the best new talent.
"It was great to see and hear the quality of music here in Dundee and it's lovely to be able to hear it for free. So far, the quality of music that we have heard has been very high.
"I've only just started my search and I'm already blown away by the level of talent that's out there.
"Music can bring great hope and it can encourage confidence, but above all the most important thing I'm looking for is authenticity – it's got to be real."
Her next Scottish stops will be in Edinburgh and Glasgow and five acts will eventually be selected for coaching by the world class orchestral conductor John Logan.
They will then take to the stage at the City Halls, in Glasgow, with Emeli.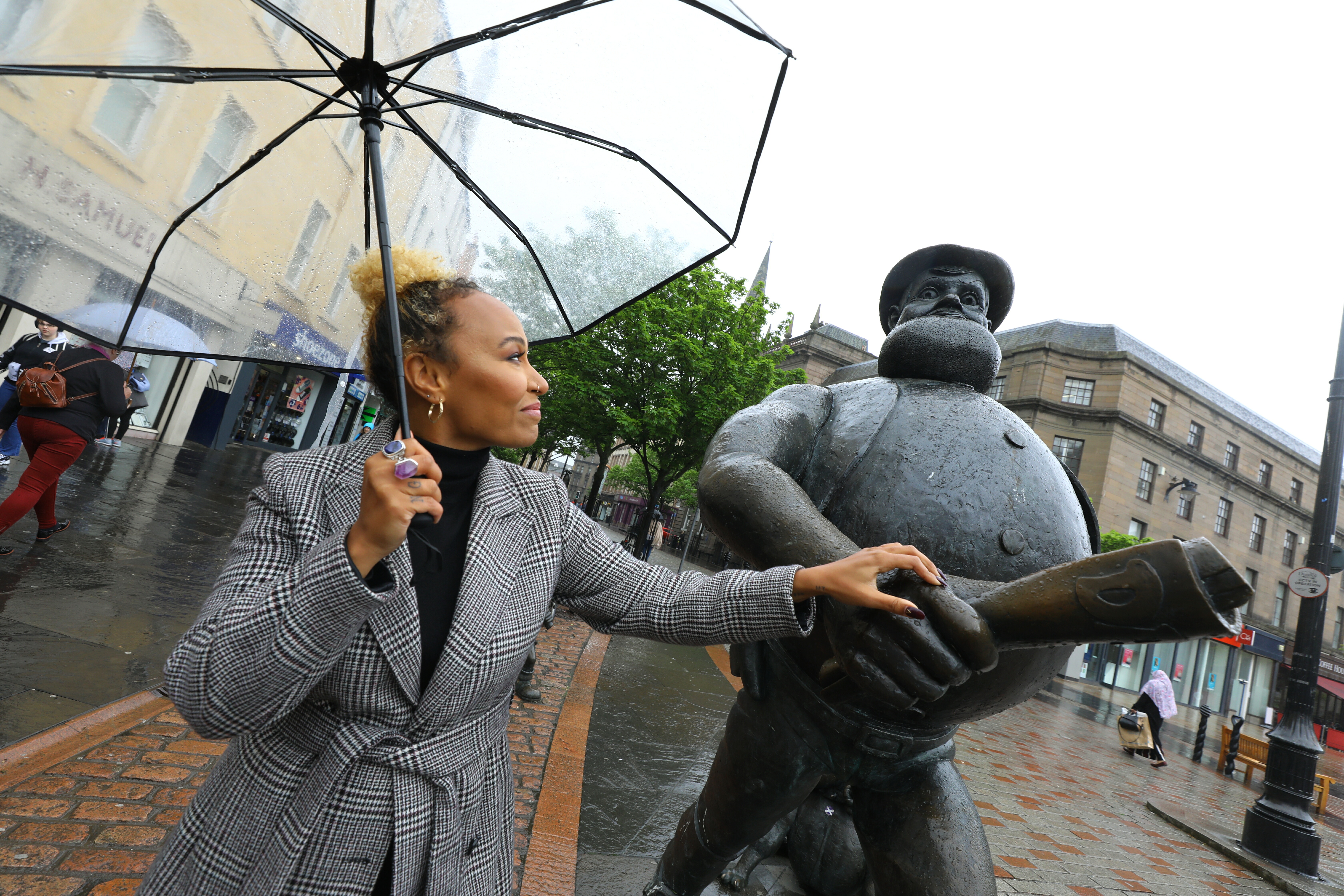 The BBC programme Emeli Sande's Street Symphony will relate their stories, along with the tale of her early years growing up in Alford, Aberdeenshire.
The team will record four, 60-minute episodes to be shown later this year.
Kit Storm, 17, of Carnoustie, looked to impress Emeli with his skills on the violin.
He said: "It was unusual and I have never done anything like that before.
"It was enjoyable and music is certainly something that I am interested in. I am going to study it at Glasgow University.
"It is a great opportunity and if I am lucky to be picked then it will be great."
Emeli, who also made a stop at Groucho's Record Store on Nethergate while in town,  will release her third album, Real Life, on June 21.
Her next single Extraordinary Being is out now and it features in the new X Men film, Dark Phoenix.