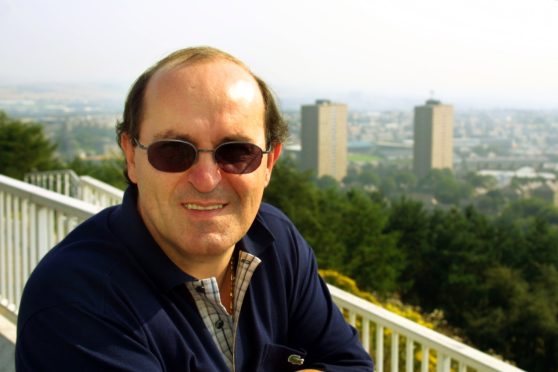 Former Dundee director Giovanni di Stefano has told how the late South African anti-apartheid revolutionary Nelson Mandela has helped him survive his jail stretch.
The self-professed "most investigated man in the world" was jailed for 14 years in March 2013 after being convicted of 25 charges which included deception, fraud and money laundering between 2001 and 2011.
The Anglo-Italian spent six months as a director at Dundee from August 2003 to January 2004 before he left Dens Park after the club went into administration.
Di Stefano was known as the 'Devil's Advocate' for representing high-profile criminals including Harold Shipman, Ronnie Biggs, Jeremy Bamber and Slobodan Milosevic but was eventually revealed as a fraud with no legal training.
Di Stefano is currently serving his sentence at HMP Highpoint which is a Category C men's prison in Suffolk and is due for release on March 27 2020.
In a jail cell diary, di Stefano said: "I have been years without seeing anyone and I hold no grudges over that – it was a choice and with choices, there are always results and consequences.
"A choice can be right or wrong or in my case – just a choice.
"I have not seen my family for six years but my love for them is as strong as ever.
"I remember talking to President Nelson Mandela and he told me that he got through the years by visiting his family in his mind and dreams, even his son that died. That is how I have managed."
Di Stefano said his family have been there "against all odds" to support him and were "always on my mind".
He also lodged a petition to the House of Commons through Conservative MP Sir Roger Gale to "permit foreign national prisoners who had served half the custodial period of any sentence to be removed".
The 64-year-old highlighted Section 259A of the Criminal Justice Act 2003 and said it would immediately "ease the burden on a much overcrowded prison estate".
International Development Secretary Rory Stewart threw out the petition and said the Section 259A provisions "were never commenced and were removed from the statute books".
Di Stefano said: "I want to make one thing really clear – I am not guilty of what I was convicted.
"The conviction was obtained by fraud itself and I will prove it."
Di Stefano found himself back in the headlines last week ahead of the launch of a new book highlighting one of the most remarkable periods in Scottish football.
'The Bird and the Feather: Caniggia and Ravanelli's Dundee Adventures' by Courier journalist Graeme Strachan lifts the lid on a rollercoaster ride that ended in the near closure of Dundee FC.
During his short spell in the boardroom, di Stefano brought Italian Champions League winner Fabrizio Ravanelli to Dundee and also launched ambitious moves to bring Paul Gascoigne, Edgar Davids, Georgi Kinkladze, James McFadden and Peter Crouch to Dens Park.
The letters he sends from prison to a confidante are posted on an online blog.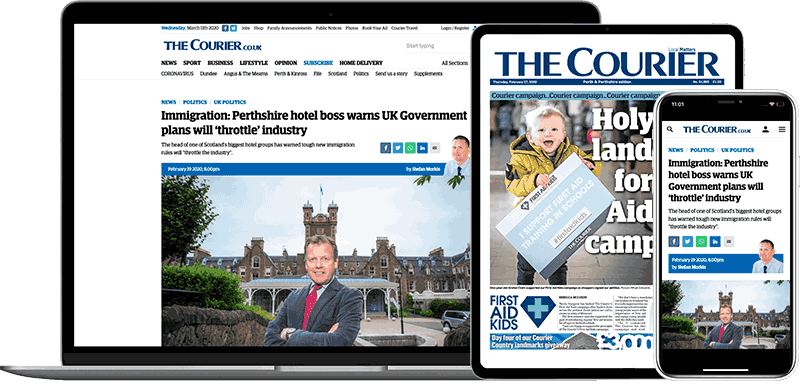 Help support quality local journalism … become a digital subscriber to The Courier
For as little as £5.99 a month you can access all of our content, including Premium articles.
Subscribe