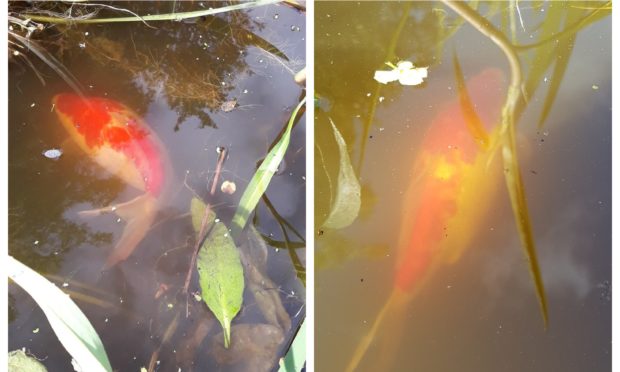 Workers at a Dundee community centre were left scratching their heads after an unexpected visitor mysteriously appeared in their pond overnight.
The fish, believed to be a koi carp and said to be about 1ft long, appeared at the Maxwell Centre in the Coldside area of the city on Monday morning.
And now workers are urgently trying to get to the bottom of the mystery, as the pond's water will not be suitable as a permanent home for the fish – which has been nicknamed Jack after the site's former gardener.
The carp is believed to have appeared in the pond on Sunday.
Maxwell Centre chairman Andrew Kirk said: "Somebody over the weekend put a rather large carp in our pond. We can't really have it there and we don't know what to do with it.
"We spotted it on Monday morning. It is not habitable for it. The pond we have got is not really clean enough. It will need fresh water on a regular basis.
"It is really a prize fish. It is huge. It's about a foot-long. I think the staff on Monday morning were a bit surprised."
Mr Kirk thinks youngster could have been re-homed by children as part of a prank.
He said: "It possibly could have been kids. Our community garden is open all the time. Even when locked people still climb over the fence."
Tayside Police Division even got involved and shared a pun-filled appeal for information.
Mr Kirk urged anyone with information on the fish to call the centre on 01382 802628.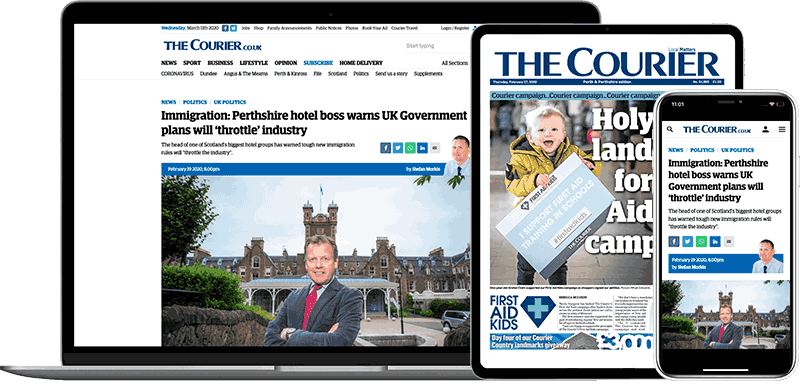 Help support quality local journalism … become a digital subscriber to The Courier
For as little as £5.99 a month you can access all of our content, including Premium articles.
Subscribe