Anti-Trump demonstrators gathered in Dundee's City Square last night to protest against Donald Trump's state visit to the UK.
The protest, organised by Jim Barlow, a member of the Socialist Workers' Party, attracted around 50 supporters bearing 'Dump Trump' placards.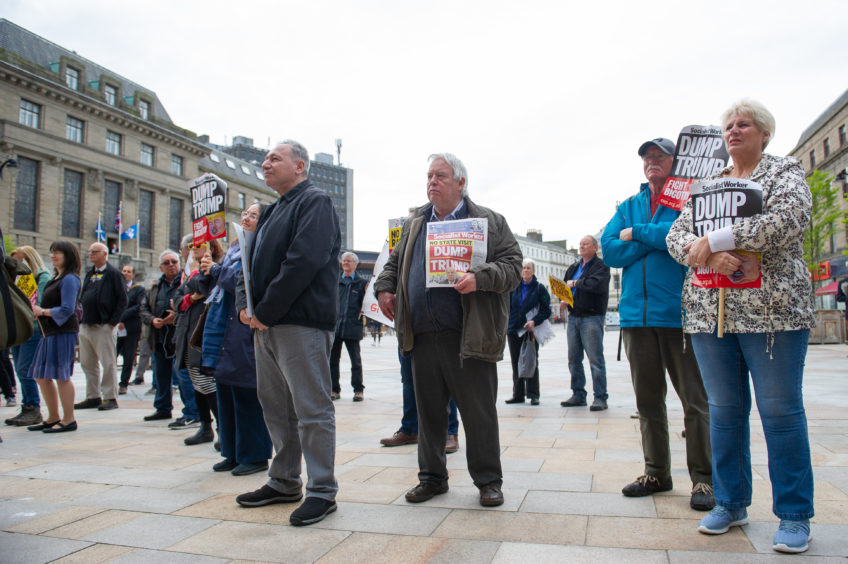 Called by Together Against Trump, the speakers hit out against the American president's racism, sexism, misogyny, discrimination against those with disabilities, the poor and members of the LGBTQI communities.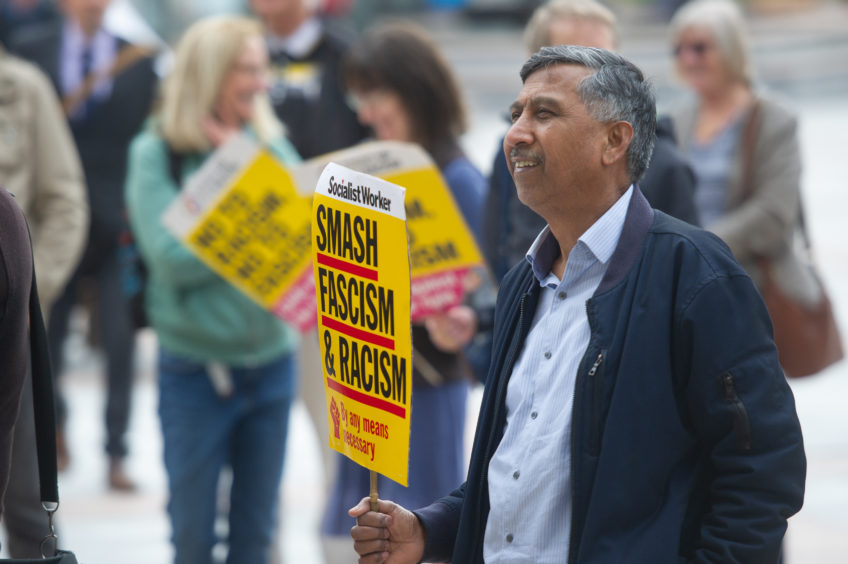 The speakers were led by Jim Malone of Dundee Labour Party and included Angus SNP councillor Julie Bell, representing Women for Independence, Owen Wright, president-elect, Abertay University's 'Students Against Trump', Qaiser Habib Qadri of the Tayside Islamic Centre, Mike Arnott, secretary Dundee Trades Council, Catriona MacKay, Perth Against Racism, Andrew Llanwarne, co-ordinator of Tayside Friends of the Earth and Arthur Nicol, Unison Branch official for Stand Up to Racism.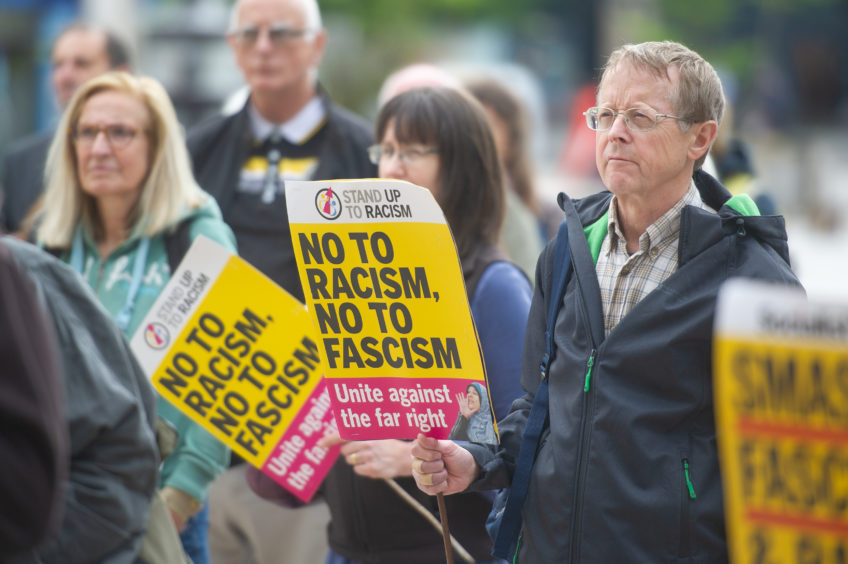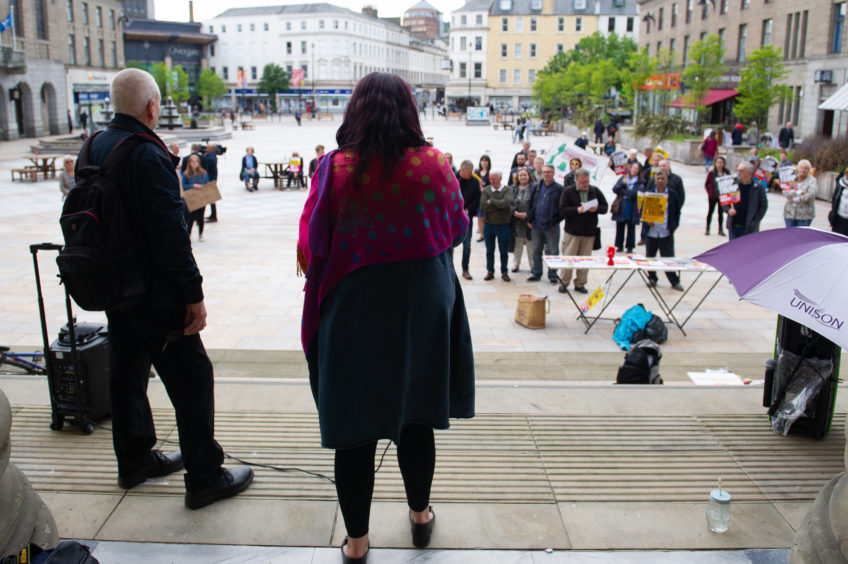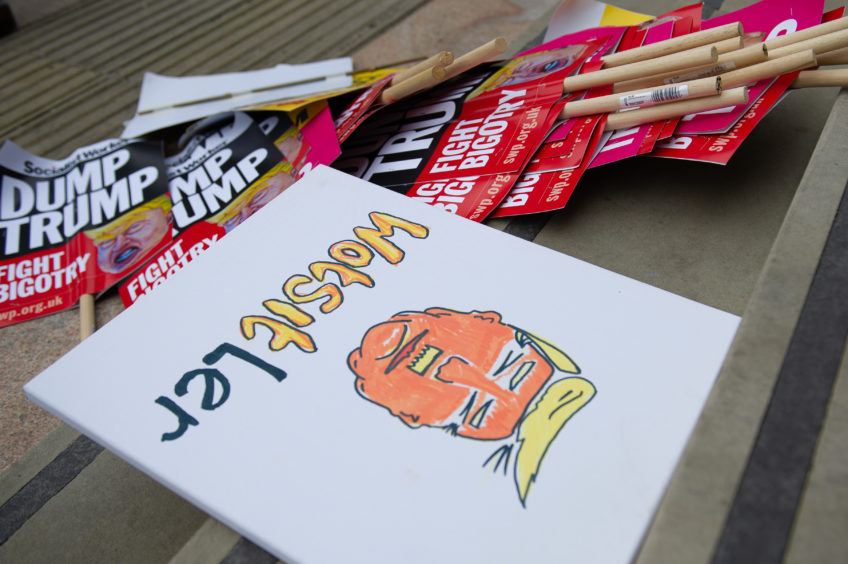 After the demonstration Jim Barlow slated the US president for his bigotry, war-mongering and his attacks on women.
He said: "He is a figure-head for the far right movement across the globe.
"This has been a good natured protest. We live in a multi-cultural society and I am pleased people are prepared to come out to protest against everything Trump stands for.
"I am angry at Trump's stance, the most important thing is we challenge his remarks and speak out against him."
More than 350 people are estimated to have attended a similar protest outside St Giles Cathedral in Edinburgh. Scottish Labour leader Richard Leonard was among those speaking at the event, as well as representatives from unions, anti-racism groups, climate change activists and the Muslim community.
Mr Leonard said: "We say 'no to war, yes to peace, no to Trump, yes to the citizens of America'."
A few hundred people gathered in protest outside Glasgow Royal Concert Hall. Many held placards from Stand Up To Racism and the Unison union, with speakers on the Buchanan Street steps criticising comments made by the US president.