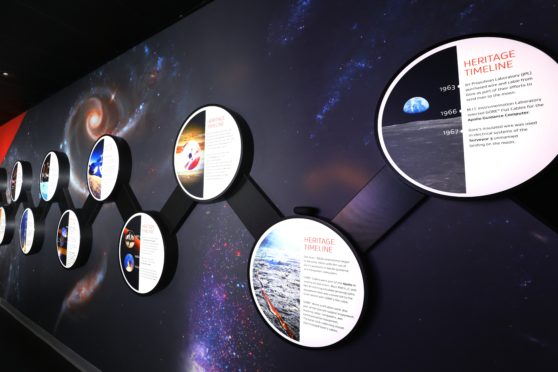 A Dundee plant which still assembles material that helped astronauts survive the first moon landing has marked the 50th anniversary of the historic feat.
WL Gore & Associates, which developed the ultra-durable insulated wires used in space exploration, including NASA's Apollo 11 mission in 1969, officially opened its Gore Space Centre of Excellence in Dundee on Wednesday.
Considered by some to be the city's best kept secret, the organisation was the first to spring up in Dundee's new Technology Park in 1986, having been opened by Queen Elizabeth II.
The world-renowned company has a long and remarkable association with space exploration having developed wires made from Polytetrafluoroethylene (PTFE) and copper for use in some of the harshest conditions known to man.
The wires, which are assembled in its Dundee building are still used by NASA but are also used in the defence industry by The Royal Navy and in aerospace, by Boeing and Airbus.
The material was used in the 2006 New Horizons probe (the first spacecraft to reach Pluto) and Mars rover missions.
The firm also invented Gore-Tex, an all-weather, waterproof breathable fabric.
PTFE is perhaps best known through the brand Teflon, which was one of the first companies to sell PTFE products such as cookware commercially.
Workers at the Dundee plant essentially solder the connectors to the ends of the wires, which are manufactured by the company elsewhere.
Dunfermline-born Jeff Fyfe, who is the company's Global Space Business Leader, said: "Our cables cannot fail.
"We are 100% failure free and we're proud of that. We like to talk about this heritage.
"If something goes wrong in space, you cannot go back up and fix it.
"Our customers rely on us for that and they need something that is going to work perfectly.
"Space is our longest market, having supplied wires on missions since the 1960s.
"This material, although of course there's been tweaks and changes over the years, is essentially the same as what was used six decades ago and is still being assembled here in Dundee."
The new Centre of Excellence will allow the company to further explore space technology, such as radiation resistance.
It was officially opened by Jason Field, the company's CEO, on his first visit to the UK, to coincide with the 50 year anniversary of the moon landings, on July 20.
Mr Fyfe said: "We have been fortunate enough to win some significant pieces of business recently here in the UK.
"We are now realising that perhaps we have been under-selling ourselves for years and that our products can actually perform way better than what we thought they could.
"As part of the new centre, we plan to invite school children to the Dundee centre to teach them about what we do here and our history with space exploration."
The company is also involved in the UK's first Spaceport in Sutherland, expected to be operational by 2020, meaning it will provide material for the first rocket launch in Scotland.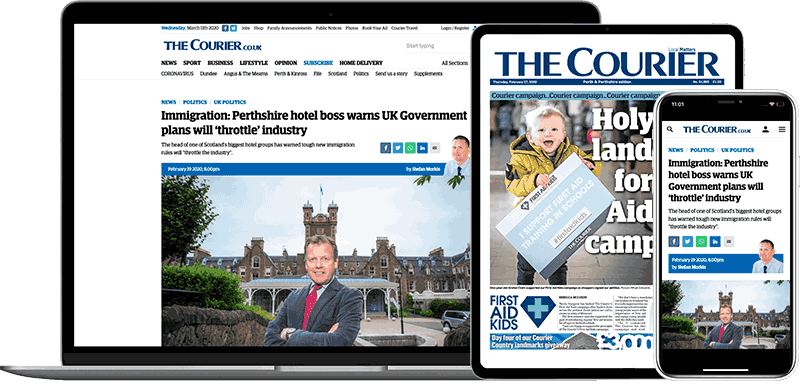 Help support quality local journalism … become a digital subscriber to The Courier
For as little as £5.99 a month you can access all of our content, including Premium articles.
Subscribe