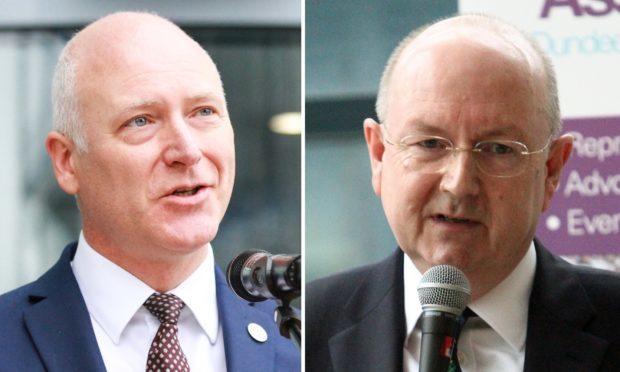 Public health minister Joe FitzPatrick has admitted drug-related deaths in Scotland are a national emergency.
Mr FitzPatrick, the SNP MSP for Dundee City West, spoke out after being questioned about the figures by Conservative MSP Bill Bowman.
Mr Bowman said the latest drug death statistics will make "grim reading" when they are published later this month.
He  made the prediction after asking the SNP government how it intends to reverse a 50% increase in drug-related hospital admissions in Dundee over the last 10 years.
The Scottish Conservative asked Mr FitzPatrick when the next statistics will be published on local deaths.
The minister  admitted there is a drugs "emergency" in Scotland but had no area-specific strategy.
Mr Bowman asked: "ISD Scotland published data last week showing that 'over the past 20 years, there was a fourfold increase in the rate of drug-related general acute hospital stays'.
"This includes a critical increase of admissions by approximately 50% across Tayside, driven by the region's most deprived citizens over the last decade.
"Does the minister agree this state of affairs is devastating for the people affected and can he advise the chamber what is being done to address deprivation levels which are reaching a breaking point across NHS health boards?"
Mr FitzPatrick said the Tayside drugs death review group plans to publish its annual drugs death report this month, followed by Scotland-wide National Records Scotland figures in July.
He added: "I absolutely think the levels of people suffering harm and death from drug-related harm is an emergency in Scotland."
Mr Bowman said he believes a concrete strategy is required to reduce the number of drug-related fatalities.
He said: "Rather than use the number of public health and NHS tools which are available, the SNP seem happy to let a disastrous trend continue.
"They have been in charge of the NHS over the decade that Dundee's drug deaths increased by half.
"Mr FitzPatrick's lack of strategy in his own back yard leads me to believe this month's statistics will make for grim reading."