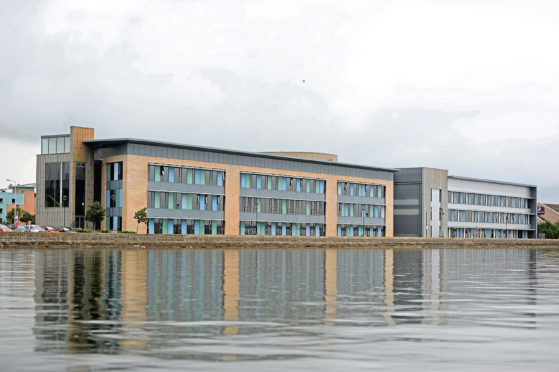 Managers at a Fife nursing home had "no previous concerns" about a care worker accused of drinking alcohol on the job and verbally abusing an elderly woman.
Yvonne Matthews is facing allegations she drank "pure vodka" concealed in a soft drink bottle at Abbotsford Nursing Home in Glenrothes in 2018.
She is also accused of saying "when you die you will go to hell" to a vulnerable service user and swearing at colleagues.
Two of Mrs Matthews' fellow carers reported their concerns to nurse and line manager Elspeth Steel, as well as the care home's manager Jackie Imrie. Both told a hearing yesterday they were "surprised" by the allegations.
Both women said they had not had any previous concerns about Mrs Matthews' work or behaviour, and had not smelt any alcohol on her breath.
Mrs Matthews claims she has been the victim of "malicious" allegations amounting to "bullying" from her colleagues.
Her position, stated at the Scottish Social Work Council hearing via a written document, was that the liquid in the bottle was water with crushed limes, and that the verbal abuse towards the elderly woman was, in fact, done by the care worker who accused her.
Ms Steel told the panel: "I was surprised (by the allegations).
"I never had any reason to suspect Yvonne. I'm not always there – she was in a unit on her own."
Asked if she had had any concerns about the carer's work, she said "no".
Ms Imrie added: "She was always professional with me and she would laugh and joke with the residents."
When the allegations were taken to a higher level of management, an internal investigation was launched and Mrs Mathews was cleared.
The case was then taken up by the SSSC to decide whether Mrs Matthews is fit to practice.
She was put on day shifts where she could be supervised for three months and had regular meetings with management.
She was said to have co-operated but eventually resigned without giving a reason.
Rebecca Mudie, leading the case, said the witnesses who made the allegations had been "credible and reliable" and that there was no evidence of bullying or malice.
Meanwhile, Mrs Matthews' lawyer Lisa Campbell argued that their evidence wasn't enough to find the allegations proven "on the balance of probabilities."
The panel is expected to make a decision on the findings of fact on Wednesday.