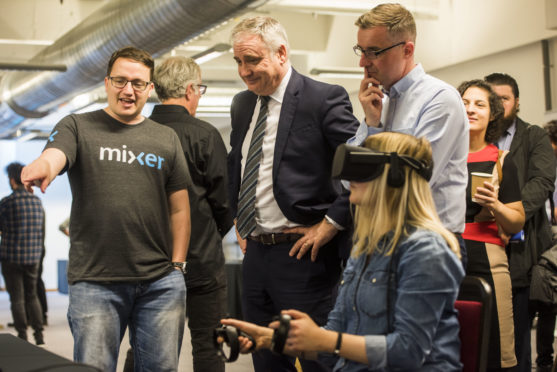 Scotland's further education minister has issued a stark Brexit warning for the future of videogames development in Dundee as he hailed efforts to make the city a global leader.
Richard Lochhead said he had been "bowled over" by what is being achieved in Dundee to grow an international reputation as an innovator in cutting edge research and technology.
Mr Lochhead also stressed the importance of encouraging further collaboration between universities and industry leaders during a visit to the Innovation for Games and Media Enterprise (InGAME) project in the city on Wednesday.
However, the MSP warned "any kind of Brexit" would be damaging to universities across Courier Country and said the video games games industry in Dundee could suffer a double blow if the UK leaves the European Union without a deal on October 31.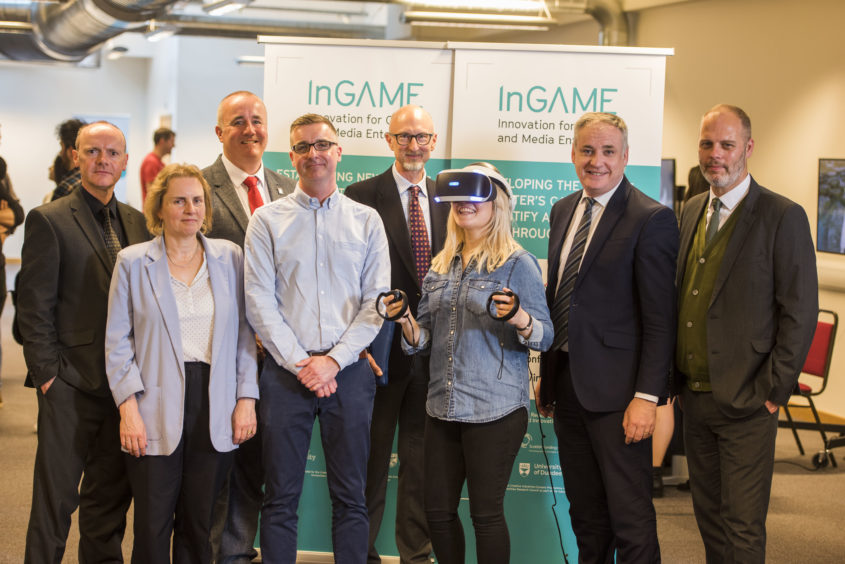 Mr Lochhead said: "On the one hand, while we are supporting the commercialisation of the gaming sector in Dundee, it's really important we have easy access to the European market which is on our doorstep.
"While some of our more long-standing businesses in Dundee have benefited from that single market for many years, we need that to continue.
"But also the new businesses that have been created, we don't want them hampered by having obstacles in the way of accessing that big market of 500 million people – many of whom are gamers."
Mr Lochhead warned the industry could also miss out on leading talent in teaching and design if there are restrictions on the movement of workers, and insisted a no deal Brexit would have a "very detrimental" impact on the Tayside and Fife economy.
The minister was visiting Dundee as part of the first public engagement at the new Greenmarket home of the £11.5 million InGAME partnership, which is being led by Abertay University in collaboration with the universities of Dundee and St Andrews.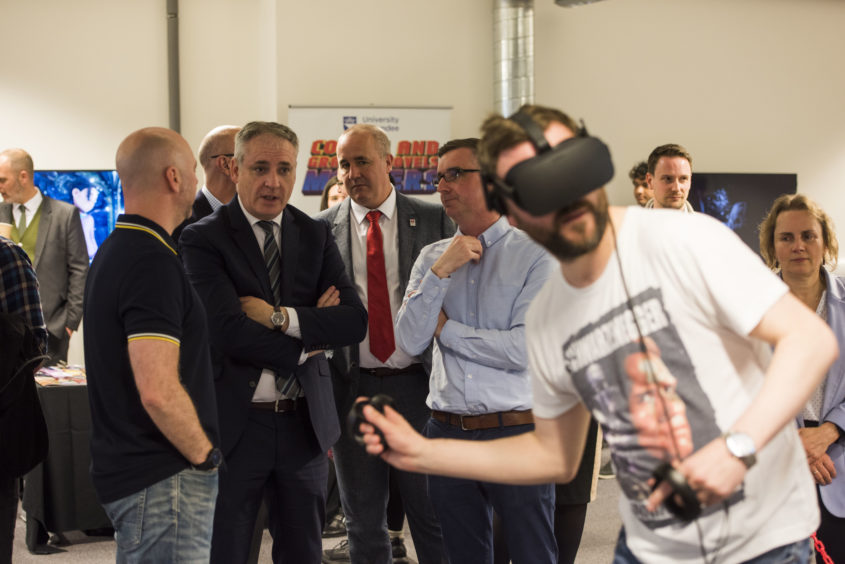 Games industry partners, including Biome Collective, Ruffian Games and Pocket Sized Hands, showcased their latest projects and gave Mr Lochhead the chance to see some of the best in local academic research.
InGAME is part of the £80 million Creative Industries Clusters Programme led by the Arts and Humanities Research Council (AHRC), with funding from the UK Industrial Strategy Challenge Fund.
Since launching in 2018, it has recruited six dedicated research and development fellows and is now preparing to launch an R&D voucher scheme available to both games companies and other businesses seeking to use games or gamification.
The vouchers support proof of concept assessment and rapid prototyping to deliver new products, services and experiences. It is hoped the vouchers will also help to enhance innovation, sustainability and value-creation within the Dundee games industry.
InGAME director Sean Taylor said: "An important part of InGAME is bringing the local industry together at events like this and focusing on how we can work cohesively to maximise the cluster's potential.
"There's a wealth of knowledge and expertise to be shared across the cluster, and one of our key priorities is to find creative ways of harnessing that and making it work to everyone's advantage."