Police were seen "chasing" the occupants of a 4×4 which was abandoned following a crash near a Dundee school.
There was a large police presence on the Forfar Road, near Morgan Academy, from about 1pm following the collision.
Two men are said to have made off from officers after abandoning the blue Ford at the scene.
One passerby said she saw "lots of police chasing suspects".
A police spokesman said: "Officers are dealing with a road traffic collision in the Stobswell area and are currently attempting to trace persons who have made off from the scene.
"There is no risk to the public, and there may be a police presence in the area for a time."
Another witness said: "I pulled over to make a call and saw four police cars come speeding down the road.
"Two guys got out of the car and legged it up the street and through the back of a close."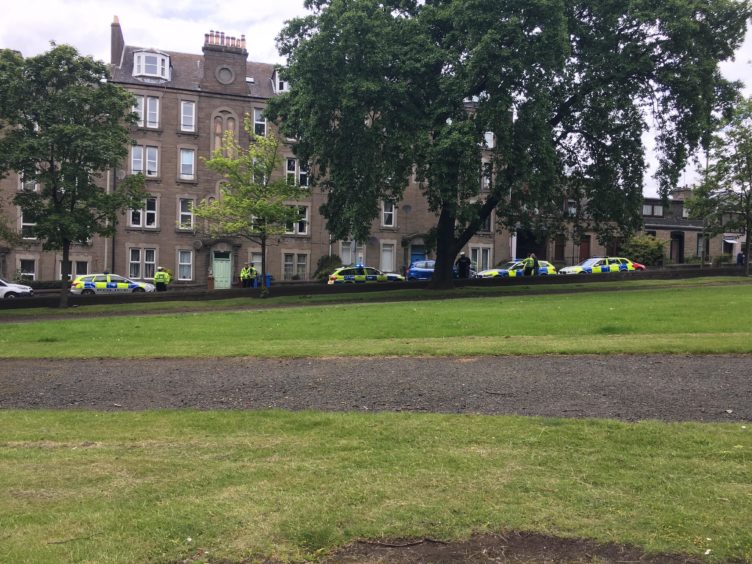 One woman said she believed a police car had crashed into the back of the blue car before the two fugitives fled on foot.
She said: "I don't know exactly what happened. I just heard a crash then saw two guys get out the car and run away."
Another witness said: "I was in Forte's cafe getting something to eat and heard this big bang and then lots of screaming.
"I came out and I don't know who was driving but I saw them jumping over the wall and running away.
"Dundee's getting worse. I'm glad I don't live up this end."
Police maintained a heavy presence around Morgan Academy on Friday afternoon.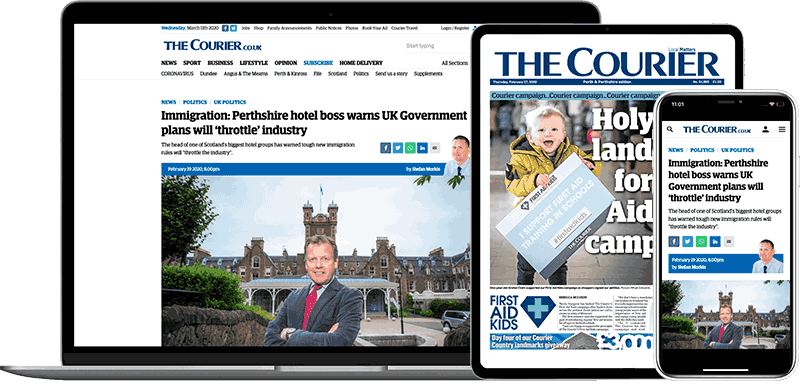 Help support quality local journalism … become a digital subscriber to The Courier
For as little as £5.99 a month you can access all of our content, including Premium articles.
Subscribe