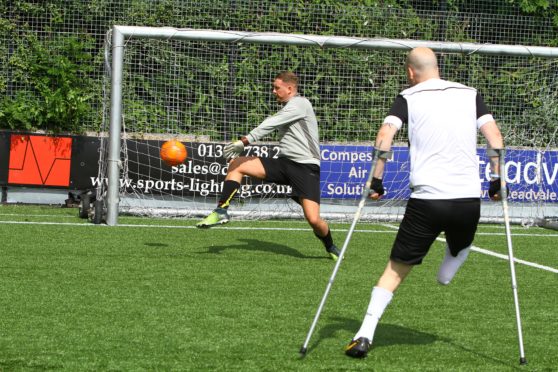 Players are being sought for a new amputee football team in Dundee.
The Amputee Football Association is working with the Dundee United Community Trust to set up the team, which would train regularly at Tannadice if enough people come forward.
Previous football experience isn't necessary and people of any gender can join.
Dundee United kick-started the training programme on Sunday, with amputees from across Scotland invited to come and try the sport.
Ashley Reid, CEO and founder of the Amputee Football Association, said: "We're taking our amputee football roadshow to different clubs across Scotland.
"At the moment the players we have train at Partick Thistle.
"Some are from Dundee and the aim is to establish a team here. We're trying to get an amputee football league going so there would be matches.
"In England, there's already an established league and we're trying to replicate that here.
"We already have a  Scotland squad who have played in Holland and Italy. There are so many opportunities."
One of the players who currently trains at Partick Thistle is Connor Moyes from Dundee.
He said: "I lost my limb when I was just months old due to a condition called Club Foot.
"I played five-asides all my life and when the opportunity came to play amputee football I took it with both hands.
"I've been doing it for two years now.
"I've been training mostly in Glasgow but now that United are re-starting their amputee football I'll hopefully be down here more often.
"People who join don't need to have played football before and it can be either men or women."
The Amputee Football Association is endorsed by the SFA and has enjoyed the backing of its patron, Northern Ireland manager Michael O'Neill MBE.
Connor, who is para-football development officer and lead community coach at Dundee United Community Trust, added: "This is our re-launch of amputee football. We ran it last year – we had a few guys come down but then it kind of stopped.
"It would be great if we could get more players. Anyone in the local area would be great to have."
Anyone with an upper or lower amputation or limb difference interested in playing amputee football can find out more at www.amputeefootballscotland.co.uk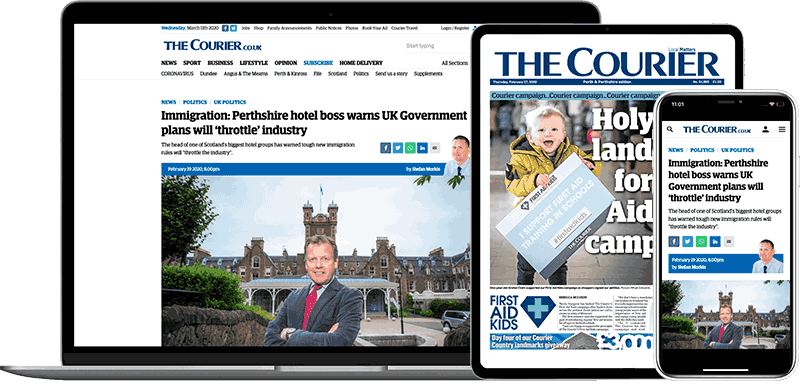 Help support quality local journalism … become a digital subscriber to The Courier
For as little as £5.99 a month you can access all of our content, including Premium articles.
Subscribe