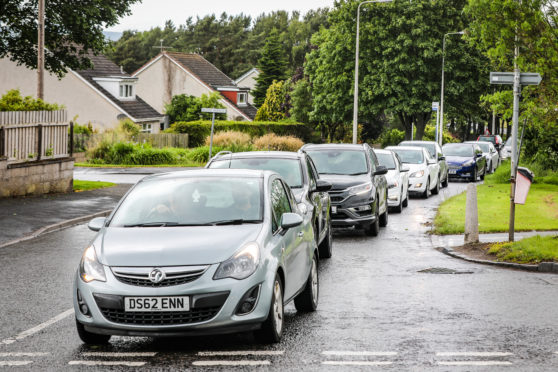 A city councillor is calling for action to relieve a traffic bottleneck he feels is strangling a Dundee road.
Councillor Craig Duncan says he is regularly contacted by residents about the tailbacks at rush hour on Balgillo Road East at its junction with Balgillo Road.
The Broughty Ferry councillor feels that there is a real need for Dundee City Council to work with Bear Scotland to find a solution.
Bear Scotland is responsible for the traffic management on the nearby Arbroath road trunk road from which some of the problem traffic is coming from.
Mr Duncan, a  Scottish Liberal Democrat councillor, said: "I think that it is an issue that will only get worse.
"This longstanding and worsening problem regularly creates tailbacks to the Arbroath road at rush hour, particularly during school term time, causing delays.
"Over the years there has been more and more vehicles appearing on the roads. People are also using Balgillo Road East as a rat run to avoid traffic lights on nearby roads.
"The council would like more people to leave their cars at home but there is no regular first class public transport system. It would be brilliant if there was.
"We could have part-time traffic lights fitted on the junction as there are in other places which only work at peak times.
"I don't think that this will be resolved overnight but I would like to see the council at least start to drawn up a survey into the problem.
"I want a serious plan drawn up to deal with this issue that can be put into practice."
He added that there have been occasions of poor driving in the Balgillo East Road area  due to frustrations as a result of the traffic hold-ups.
Mr Duncan has met council engineers on-site to discuss the traffic issue.
The officers have agreed to review existing traffic survey data and, if necessary, conduct more surveys.
A council spokesman said: "We're monitoring the situation."
A spokesperson for BEAR Scotland said: "We are aware of the heavy traffic flows on Balgillo Road East during peak periods and will discuss these particular concerns with the city council."