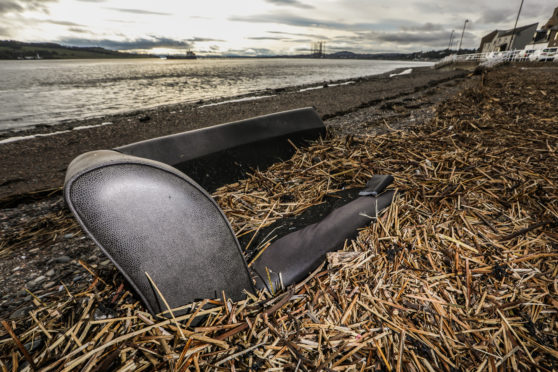 Rogue rubbish dumpers in Dundee are escaping punishment.
It has been revealed there has not been a single conviction for fly-tipping in the last three years, despite thousands of complaints.
From April 2015 to March 2018, more than 2,500 offences have been reported to Dundee City Council with 12 of the most serious cases passed on to the Crown Office.
The culprits were not prosecuted due to a "lack of evidence", leading one councillor to call for CCTV to be installed in dumping hotspots to strengthen cases.
Investigations into the most serious cases are put together by The Scottish Environment Protection Agency (Sepa) with the help of Dundee City Council before being sent to the Crown Office.
The public prosecution service, which has the power to impose fines of up to £40,000 for the crime, then weighs up the evidence and decides whether there is enough to prosecute.
Complaints have remained high over the three years with 861 received by the council in 2015, 817 the following year and 904 in 2018.
For less serious offences, the council has the power to issue fixed penalties of up to £300 without pursuing prosecution but just 52 of were handed out in the same time period.
Broughty Ferry councillor Craig Duncan, who regularly receives complaints from residents about the issue, said: "It seems nothing has changed. It's a problem that doesn't seem to be going away.
"Certainly the fact there have been no convictions recently tells me we need to do something different. It's very disappointing.
"The cost involved in cleaning up after these people is substantial so perhaps this money would be better used trying to catch them first.
"I really do think mobile CCTV is an option that could be set up in known problem areas.
"I have contacted council officers to ask how this could be done."
In March, someone dumped a settee and a car wheel on Broughty Ferry's award-winning beach, leading to widespread condemnation.
Other dumping hotspots include the land behind Dundee Ice Arena, space near the former Venue Nightclub at the Stack Leisure Park, and various locations at West Pitkerro Industrial Estate.
Recently, councillors in Fife raised fears they could see a rise in cases after Dundee City Council decided to stop issuing recycling permits for non-city residents.
Residents in Invergowrie on the outskirts of Dundee have also been told they cannot use Riverside waste facility due to the change and instead face a 40-mile round trip to Perth.
A spokesperson for the Crown Office said "careful consideration" is given to all reports of alleged criminal conduct.
He added: "Prosecutorial action will be taken if the reports contain sufficient evidence of a crime and if it is appropriate and in the public interest to do so."
Anne Rendall, depute convener of the Neighbourhood Services Committee said the council has procedures in place to "try and deter this selfish and dishonest activity".
To report fly-tipping, visit the council's website here.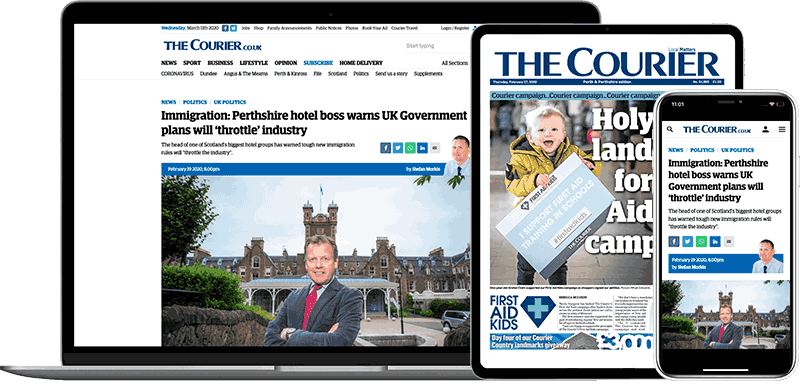 Help support quality local journalism … become a digital subscriber to The Courier
For as little as £5.99 a month you can access all of our content, including Premium articles.
Subscribe