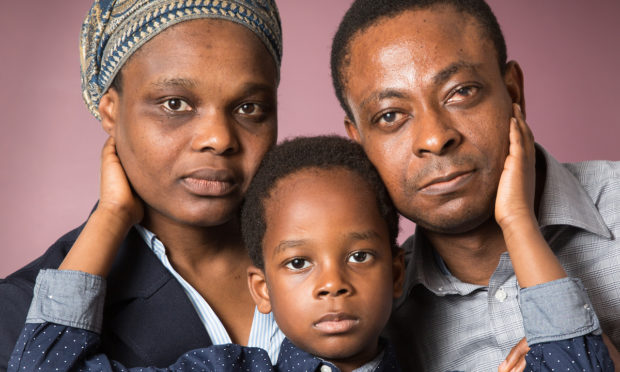 Students in Dundee are set to protest their own graduation ceremony over the treatment of a blind academic who has been told to leave the UK in the wake of a university discrimination row.
Bamidele Chika Agbakuribe moved from Nigeria with his wife and four school-aged children to work towards a PhD at Dundee University but believes the termination of his studies was "stage managed" by bosses after he complained about a lack of support.
Attempts to have Mr Agbakuribe's reinstated, alongside a 74-page document outlining what the researcher claims is evidence of mistreatment and discrimination by the university, have been rejected by principal and vice-chancellor Andrew Atherton.
The university has repeatedly stated the decision to terminate Mr Agbakuribe's studies "was made solely on the basis of a lack of academic progress against a background of extensive and dedicated support".
A spokesman for the university urged protesters to voice their concerns in an "alternative way" as to not spoil the ceremony for graduands, families and friends.
A case against the institution is still being considered by the Scottish Public Services Ombudsman (SPSO), the final stage for complaints about universities in Scotland.
Dundee University facing growing calls to refund fees to international student caught up in discrimination row
A group of students, including several who will also be attending Wednesday's ceremony as graduands, have confirmed they will be staging a protest against the university's treatment of Mr Agbakuribe.
One student said: "It is important we take a visible and powerful stand against this injustice, especially at high profile events.
"We don't want to take away from the achievements of those graduating or infringe on what will be a very special day for many but the university cannot be allowed to brush its mistreatment of Bamidele under the carpet.
"This will be a joyous day for many but it is a day that Bamidele himself is currently being denied. Instead, it seems the university are happy to see him and his family ripped from the country and left in a perilous situation.
"This is the hostile environment in action, and it is a vulnerable individual who is suffering."
Mr Agbakuribe has paid Dundee University more than £30,000 in tuition fees since joining in 2016 and sold his house in Abuja, Nigeria, to meet the costs.
A petition against the termination of his studies has received thousands of signatures and a number of high profile academic figures, including the president of UCU Scotland, have also pledged their support to the researcher.
A Dundee University spokesman said: "We are very disappointed to hear of plans to disrupt graduation, which will be enjoyed by a large group of graduands as well as their family and friends from all over the world.
"Graduation is a time of great joy for students and, although we respect the right for anyone to voice concerns, we feel there are alternative ways to do this which would not detract from the achievements of individuals who have not been involved in this issue.
"To describe the university as being in any way happy with the situation facing Mr Agbakuribe is erroneous. The decision to terminate his studies was made purely on an academic basis. A subsequent complaint made by the student about this decision was fully investigated and not upheld.
"The university has an obligation to ensure that academic standards are consistently applied so that the value of a Dundee University degree is consistently maintained.
"It would be wrong to permit a student to continue on a programme when these standards have not been met.
"Mr Agbakuribe's immigration status is a matter for the UK Government."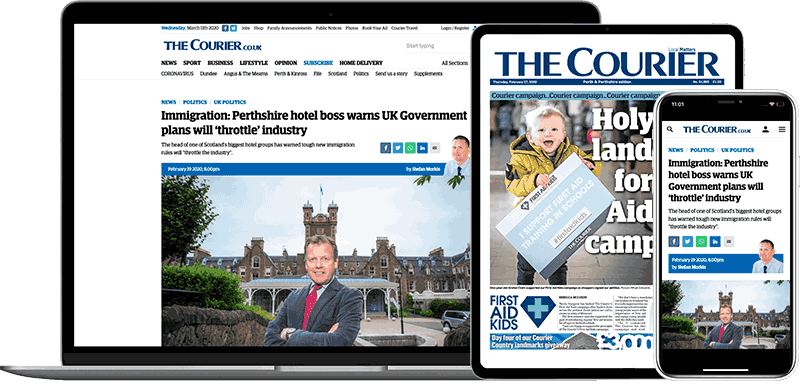 Help support quality local journalism … become a digital subscriber to The Courier
For as little as £5.99 a month you can access all of our content, including Premium articles.
Subscribe