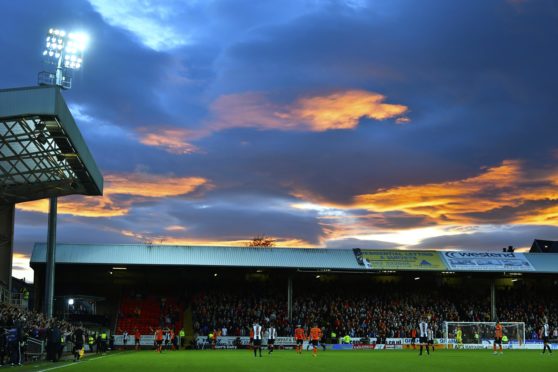 A report has revealed a catalogue of issues including structural cracks and concerns over crowd movement within Dundee United's Tannadice stadium.
Dundee City Council's Ground Safety Inspection, conducted annually, did not find anything to deem the ground unsafe but noted issues with internal walls as well as steel roof supports.
The April 2018 report, the most recent carried out, found cracking to internal concrete blockwork walls and heavy corrosion of steel trusses and vertical columns in the George Fox Stand.
Heavy corrosion was also identified in steelwork in the East Stand.
Many existing features in the ground's South Stand also "fail to satisfy current standards in terms of crowd movement", according to inspectors.
A spokesperson from the club said maintenance work is currently ongoing in many areas of the ground.
He also reiterated that all the club's safety certificates are "still current".
Life-long Dundee United fan Mike Barile said it was the first time he had heard about the problems.
He said: "It certainly doesn't sound good and it's not something I've heard about before.
"Having said that, the same sort of issues can be found in many other structures and I guess these are monitored.
"I wouldn't know how much these issues would cost to fix but it would be a concern if they got worse and one of the stands was closed.
"That would be a disaster for the club itself financially, not only for the loss of ticket sales but also the cost to repair of course.
"I had noticed scaffolding up around the Eddie Thompson stand but I didn't know what it was about.
"I've not seen work like that going on at the ground for the last 10 years."
The report was carried out by Dundee City Council with assistance from the Scottish Fire and Rescue Service and Police Scotland.
Many of the issues have been noted in previous inspections and the club has not been asked to take immediate action.
A Dundee City Council spokesperson said officers regularly check on the condition of local grounds.
She said: "We have frequent multi-agency meetings concerning all sports grounds in the city and carry out several inspections each year to grounds.
"Safety of spectators is paramount and we work with clubs to ensure the grounds are as safe as possible."
Since the 1990's, a number of modifications have been made at Tannadice to bring the stadium up to modern standards.
Two new grandstands were constructed in the early nineties while the two tiered George Fox stand was built in 1992 and is named after a former chairman of the club.
The East Stand, also two-tiered, was built in 1994, and was renamed the Eddie Thompson stand in 2008.
The latest stand to be constructed was the Fair Play stand in 1997.
This stand formed an extension to the Jerry Kerr stand along one side of the pitch, and now houses away fans on match day.
A member of the Arab Trust stressed the group would not comment on the story.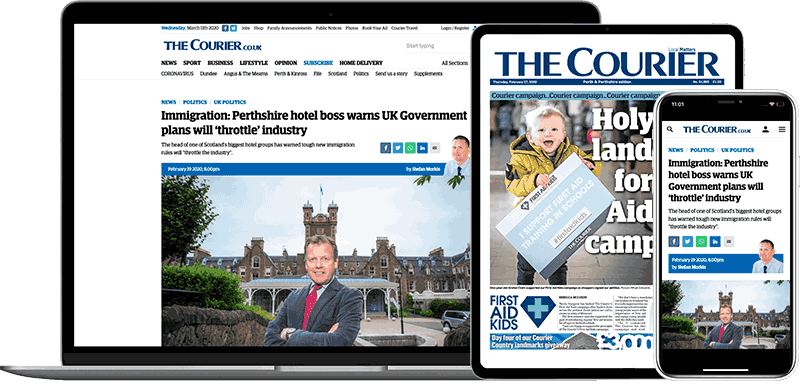 Help support quality local journalism … become a digital subscriber to The Courier
For as little as £5.99 a month you can access all of our content, including Premium articles.
Subscribe