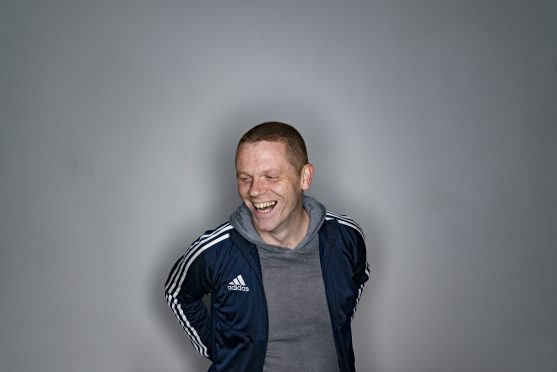 Hundreds of delegates from around the world have gathered in Dundee for the prestigious World Community Development Conference 2019.
Taking the theme of People, Place and Power, and based on the work of Dundee thinker Sir Patrick Geddes, the conference has attracted speakers from as far afield as Brazil, New Zealand, Hong Kong, Kenya and Canada.
Geddes, a pioneer of the global sustainable development movement, was a biologist, sociologist, geographer, philanthropist and ground-breaking town planner.
He is known for innovative thinking in the fields of urban planning and sociology and was professor of botany at University College Dundee from 1888 to 1919.
Conference contributors include Maria Virginia Bras Gomes, former chairwoman of the UN Committee for Economic, Social and Cultural Rights and senior social policy adviser in Portugal's Ministry of Solidarity, Employment and Social Security.
Author, rapper and social commentator Darren "Loki" McGarvey and professor Margaret Ledwith, emeritus professor of community development and social justice at Cumbria University will also be taking part.
In her welcome to more than 500 delegates from 37 countries, communities secretary Aileen Campbell said: "It is fantastic that Scotland is hosting this impressive global gathering bringing together a diverse range of experience and expertise to discuss how we can change our communities for the better.
"In Scotland, we want to empower and support our communities to be involved in the decisions that affect them, and to make their voices heard in the planning and delivery of services.
"And we do that because we know that community engagement and participation can lead to successful and exciting regeneration of places and spaces that enables communities to thrive and flourish."
Clare MacGillivray, chairwoman of the conference and board member of the International Association for Community Development, said: " There is no greater honour than to welcome friends to your home and with this conference, we hope delegates will feel warmly welcomed in friendship, solidarity and love to this, our city."
The Courier reported earlier this month that seven delegates due to attend the conference were denied visas. The Home Office were persecuting visiting academics, although a spokesman insisted officials were merely following the rules.
Dundee City Council leader John Alexander, who was among a number of dignitaries at the opening ceremony, said: "It is both a privilege and a great honour for Scotland and Dundee to be the focus of communities from across the globe.
"We stand as an example of what the best in community development can offer to people and the skills behind delivering our bold ambition to regenerate this city stands testament to our place on the map for culture, social justice, participatory democracy and human rights."
The conference is based at Dundee University's Dalhousie building, with further workshops film, forums, cultural contributions, art installations, practice exchanges and walking tours set to involve communities across Dundee.
The conference has been organised by the International Association for Community Development, Dundee University, Leisure and Culture Dundee, the Scottish Government and Dundee City Council.