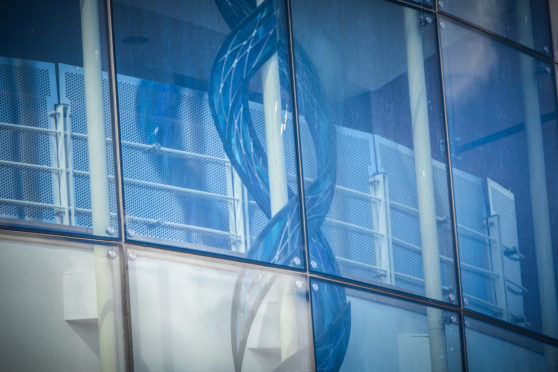 A unique piece of artwork located in a former Dundee bank is to be sold with the building.
Liz Rowley created the swirling blue piece of stained glass art which spans three floors at the old Bank of Scotland building on Nethergate.
It was built over six months by the Gauldry-based artist eight years ago after bank bosses commissioned the work specially for the premises.
The branch was shut in February, as part of a wider Bank of Scotland closure programme, and the piece, inspired by the River Tay and the city's industry, was left in the empty building.
Now bank chiefs have revealed they have no plans to remove the artwork and place it in another of their buildings.
A spokesman said: "The stained glass artwork remains in situ, and visible to the public, at the front of the building in Dundee.
"The artwork is an integral part of the property and this will be included in any future sale of the building."
Liz said she was glad that her work was being kept for the people of Dundee, and hopeful that it might be viewed to its best advantage again soon.
She said: "I am hoping that someone comes long and takes on the building so that the artwork can be seen again by the public.
"It's an integral part of the building and it's a beautiful thing. I think that it enhances the building.
"It's right up against the window at the front. It's terribly sad that it can no longer be viewed from the inside as I have great memories of making it."
Liz had help on the project from Ratho-based metalworker Phil Johnston, who made the framework for the glass.
It was commissioned through the Dundee Public Art Programme by the bank.
It is carried by two beams and the piece is in 12 sections and stretches about 10 metres in height.
One spiral runs up the building and the other heads down from the roof to meet it half way.
The glass also bears the names of dozens of livelihoods, ancient and modern, that have provided prosperity for Dundee over the years.
Amongst the trades listed are maltman, merchant, apothecary, hacklemaker, education, journalism and whaling, with the profession of banker at the top.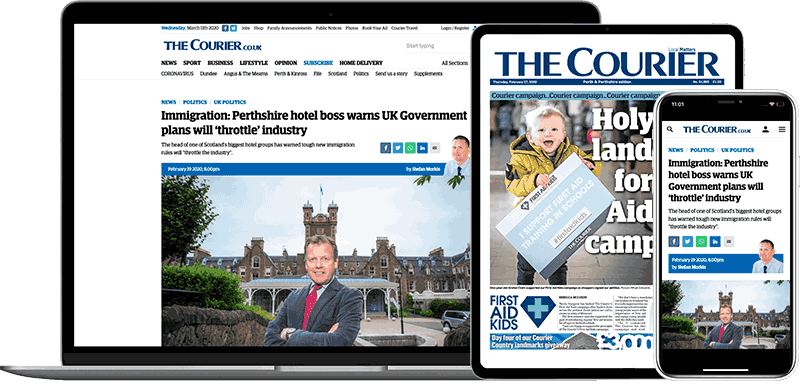 Help support quality local journalism … become a digital subscriber to The Courier
For as little as £5.99 a month you can access all of our content, including Premium articles.
Subscribe