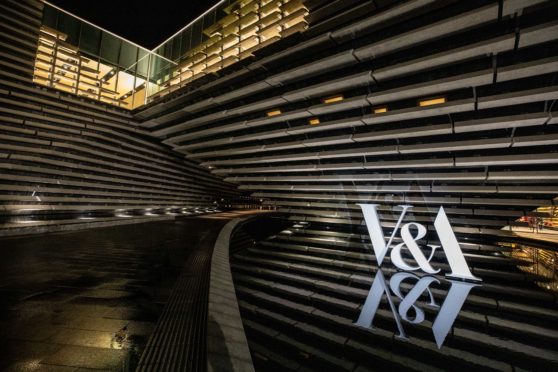 The success of V&A Dundee has prompted a roar-some debate amongst law lords.
V&A Dundee opened in 2018 and is the first dedicated design museum in Scotland and the only other V&A museum anywhere in the world outside London.
Lord Lee of Trafford, who was a minister in Margaret Thatcher's Conservative government in the 1980s, called for other national museums and galleries to develop more regional affiliates.
However, the popularity of Dippy the dinosaur saw claws sharpen to throw doubt over his suggestion that other V&As should be built because loaning exhibits was "surely not enough".
Lord Lee, who is now a Liberal Democrat, raised the suggestion of other galleries following the V&A's lead after highlighting the challenges and opportunities facing national museums.
He said: "I recently had the pleasure of visiting the impressive new V&A museum in Dundee.
"The council leader and tourism officials told me how the museum has brought a real sense of pride to the city and boosted visitor numbers at other attractions there.
"Thus, V&A Dundee joins the list of regional affiliates, such as the Imperial War Museum North, Tate Liverpool, Tate St Ives and others, which have stimulated regeneration and spread tourism.
"Should the government now be doing much more, and being much more proactive, in encouraging and part-funding other national museums and galleries to similarly develop more regional affiliates?
"Loaning exhibits, worthwhile though that is, is surely not enough."
Lord Lee is also the chairman of the Association of Leading Visitor Attractions.
V&A Dundee has brought international touring exhibitions from its London parent and other museums to Scotland, making Dundee the principle location in the UK outside the capital to receive some of the best of the V&A's globally significant exhibitions.
Viscount Younger of Leckie said: "I acknowledge the success of V&A Dundee and setting up satellite museums under the same banner in other locations around the UK certainly sounds like a good idea on paper.
"However, it is down to the trustees and leadership of museums to decide how to deploy resources and display their artefacts and treasures."
Lord McNally said he visited Cardiff Museum which he described as "absolutely buzzing" particularly with young people, ​because Major Tim Peake's space capsule was on loan from the Science Museum.
He said: "Although I understand my noble friend's comment about loans, an imaginative programme of loans – I understand that Dippy the dinosaur is again a major attraction – that uses such exhibits nationally has a marvellous educational role and lifts the profile of the local museum."
Viscount Younger of Leckie said: "To be helpful to the noble Lord, Lord Lee, it may be that other V&As start up, but the noble Lord, Lord McNally, makes a very good point: it helps enormously to have tours such as those of Dippy the dinosaur and Tim Peake's capsule because it wakes up the museum and allows schools to take visitors there, which is beneficial for all, particularly for their education."
Dippy the dinosaur, whose home was London's Natural History Museum for 112 years, has been on a tour of UK museums.
Dippy was commissioned by Scots-born industrialist Andrew Carnegie, who owned the original fossilised skeleton, and had a copy made from plaster.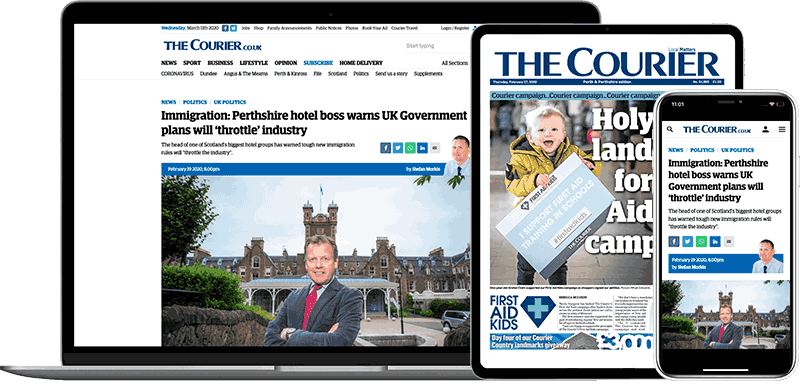 Help support quality local journalism … become a digital subscriber to The Courier
For as little as £5.99 a month you can access all of our content, including Premium articles.
Subscribe