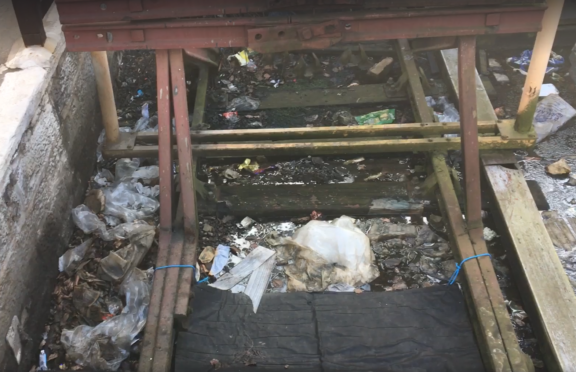 Piles of rubbish have been left to accumulate for months at Dundee's revamped £38 million railway station.
Two sections of track between platforms two and three have been neglected for almost a year, leading to complaints to the station's managers.
ScotRail, which manages the station, claims that because the rubbish has collected on the track, the responsibility lies with Network Rail, which manages most of the railway infrastructure in the UK.
However, the organisation is yet to clean out the section, which is separated from the main rail line but is fully visible to the public.
Regular Dundee visitor Jerry Riley, who works on a luxury tourist train, said he has received complaints from overseas visitors.
He said: "I haven't seen a mess like that at any of the other stations I've been to.
"I imagine that the wind swirls the mess in there. Cleaners will not be allowed down on to the tracks to clean it and, ironically, it is next to a row of recycling bins.
"We often have up to 40 guests from around the world who stop off in Dundee overnight.
"One of the first things they see when they step off the train is all this rubbish.
"More than one guest has commented on the poor state of the area."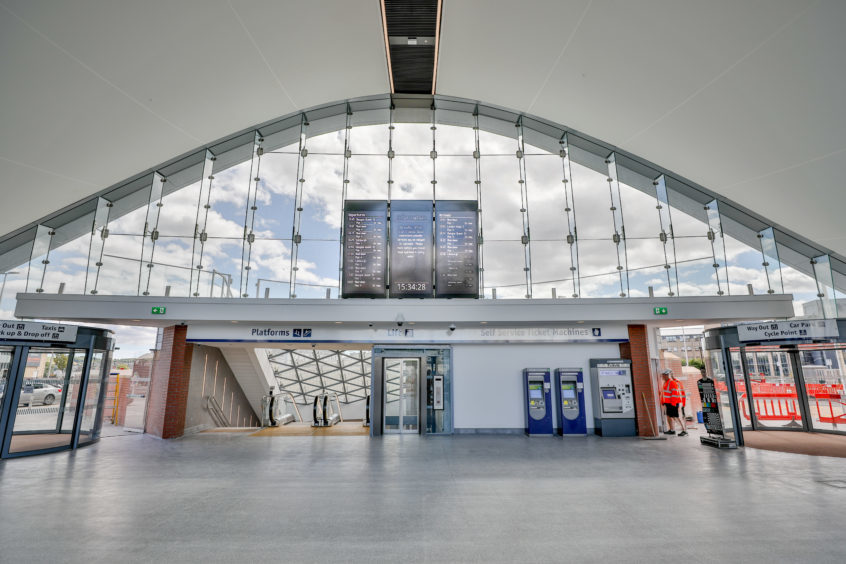 The new-look station was opened in July last year after a £38 million upgrade, in time for the opening of V&A Dundee and the start of the The Open in Carnoustie.
Mr Riley added: "It's not the first time I have highlighted the state there.
"I can remember all the way back to September last year when I first noticed it.
"Since then, someone has placed matting over it in an attempt to cover it up.
"It highlights one of the fallibilities of one organisation being in charge of moving stock or stations and another in charge of the tracks they move on.
"I'm not in favour of nationalisation but the company themselves should be able to have ownership, responsibility and therefore pride in their environment."
A Network Rail spokesperson said: "As the rubbish is lying on the railway tracks it would not be safe for station staff to remove it.
"We will arrange for our maintenance team to clear the area at night when trains are no longer running.
"Every year we remove hundreds of tons of rubbish from the railway and the public can also help us keep litter off the tracks by binning it."