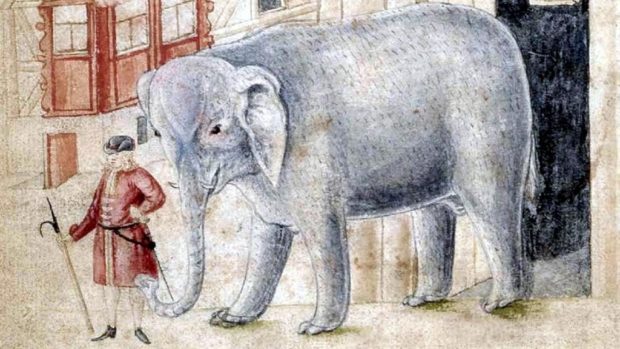 In the spring chill by the Tay, an exhausted elephant takes its last breath as it collapses into a ditch at the side of the road.
Soon after, a doctor arrives to dissect the beast while trophy-hunters make off with the dead animal's foot.
These were the bizarre events which unfolded on an April Saturday in 1706 on what is now known as Broughty Ferry Road.
How and why the unfortunate elephant came to be in Dundee has always been something of a mystery, with some historical sources suggesting the animal was part of a travelling circus.
However, archivists have now dug up a letter revealing the incredible tale of the elephant that was kept in a flat above a baker's in Edinburgh, before its sad demise in the City of Discovery.
In the missive, sent to the Dean of Guild Court on November 23 1705, frustrated Adam Kerr laments the "great quantities" of water and dung coming from upstairs, ruining his oven and baked goods.
Vikki Kerr, archivist at Edinburgh City Archives, said the baker was trying to persuade officials in the capital to do something about the health hazard above his premises.
"He wanted them to go and see it for themselves, and get rid of it," she said.
"We know that on October 31 1705, a Dutch man called Abraham Sever had been given permission by the town council to parade an elephant.
"It would have been quite an attraction at the time, as it was unlikely people in Scotland had ever seen an elephant in the flesh before.
"However, nowhere does it say that Mr Sever was allowed to keep the elephant in his flat."
She said no one had found out why the elephant was taken to Dundee — or how it was transported.
"Most likely it would have had to walk," she added.
"It was quite a surprise to find something like this in these records."
By the time the jumbo-sized "pet" made its way to Dundee, it was believed to be at least 30 years old and in a malnourished state.
There are differing accounts of the cause of death, with some accounts detailing how the elephant collapsed from exhaustion and cold, while others claim it drowned in the ditch.
Matthew Jarron, museum curator at Dundee University and general secretary at the Abertay Historical Society, described how surgeon and anatomist Dr Patrick Blair rushed to dissect the animal in the street.
He said: "A huge crowd gathered, and he had to give up.
"By the time he returned someone had made off with one of the elephant's feet.
"I believe it was recovered later, and Dr Blair took the 'Dundee elephant' away to dissect it properly.
"The skeleton was then believed to have been displayed in a museum called the Hall of Rarities, but this place exists only in legends."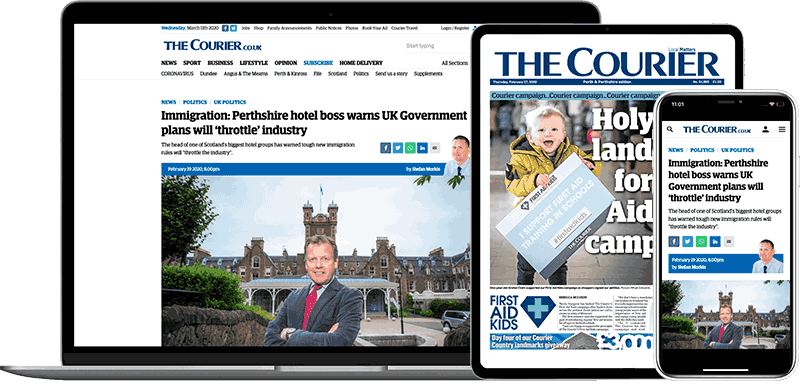 Help support quality local journalism … become a digital subscriber to The Courier
For as little as £5.99 a month you can access all of our content, including Premium articles.
Subscribe