An over-confident Dees fan has raised hundreds of pounds for charity after a losing bet meant he had to adorn the top of the club's bitter rivals.
Scott Brown, from Monifieth, had backed his club to survive relegation from Scotland's top tier despite all seeming lost last season.
The 48-year-old was so convinced that Dundee FC would not drop down a division that he promised to wear a Dundee United top and walk over the Tay Road Bridge if it happened.
His fellow Dees fans took him up on the bet, although they were also hoping the day would not come.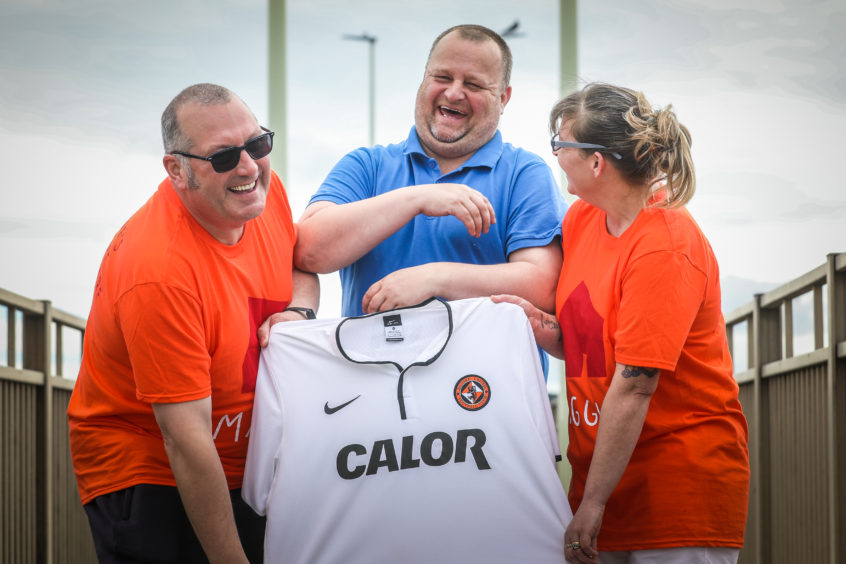 But once the bad news was confirmed with a few games to spare, his friends Caroline and Stuart Main, a couple from Peterhead, got to work making sure Scott would honour his word.
The trio set-up an online fundraising page for cancer support charity Maggie's Dundee, for which over £300 has so far been raised.
All three walked the two miles over the bridge on Friday but not before Scott made his feelings clear.
After threatening to throw the top in the Tay, he said: "I'm almost 50 and I've gone all my years without wearing a Dundee United top until now.
"At least this one's black and white."
He added that he fears next year he may have to do the same again but over one of the UK's longest bridges.
"I've made another bet already that Dundee United's new signing Lawrence Shankland won't be top scorer next season," he said.
"If I lose that then I'll be wearing this bloody top again walking over the Forth Road Bridge."
Caroline, 47, praised Scott's spirit.
She said: "He was chuffed we said we'd do it with him but his reaction today is a bit different because he didn't know he would be in the paper.
"He's actually taken it quite well though. He's true to his word. He's doing his bet that he pledged to do.
"He should be proud of himself because he's doing it for Maggie's.
"This is actually the first time we've met him in person but we've known him a long, long time through online football groups.
"He probably won't want to meet us again after this but hey-ho."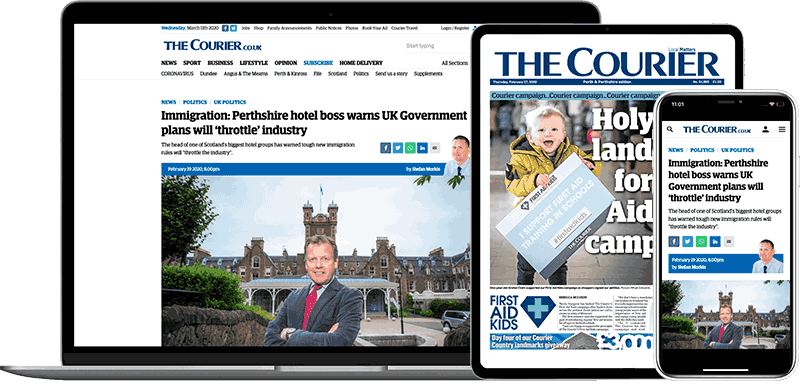 Help support quality local journalism … become a digital subscriber to The Courier
For as little as £5.99 a month you can access all of our content, including Premium articles.
Subscribe