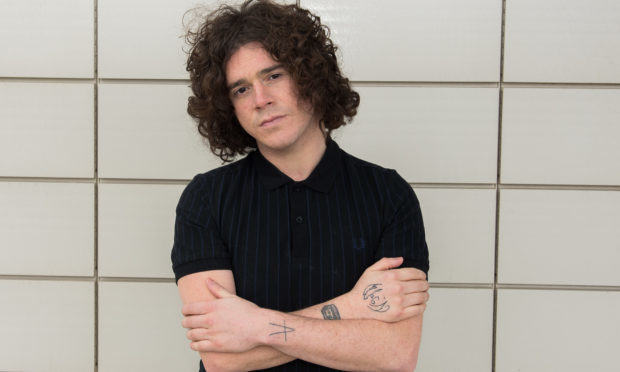 View frontman Kyle Falconer will headline Dundee's biggest Hogmanay party since the Millennium.
The singer will top the bill at a December 31 concert in Dundee City Square that will also feature former Fairground Attraction singer Eddi Reader, Dundee band Sinderins and Gaelic rock band Gleadhreich.
The New Year festivities will begin 24 hours earlier when Squeeze perform in City Square.
There has been no large-scale outdoor Hogmanay event in Dundee since 1999 when 12,000 revellers took to the city centre to welcome in the 21st Century with entertainment from Penny Dainties, The Cutting Edge and Boogalusa.
Tickets for both concerts will cost £62.50 although they are being sold for £70 online via the website skiddle.com once booking and reservation fees are factored in.
The announcement prompted a big response on social media, with some Dundonians claiming the cost was too high.
Tickets for last year's Edinburgh Hogmanay street party – Scotland's biggest New Year event – were priced at £30 each with a £1 booking fee.
There are also tickets available for the Concert in the Gardens, part of Edinburgh's three-day Hogmanay festival, which are priced at £75 as well as a host of other events in the capital.
Dundee organiser Jill Gibson insisted prices have been kept "as low as possible".
She said: "We believe this is the best price we can do for the tickets. People are getting value for money at this price
"The ticket cost will give entry to City Square after 6pm on December 30 and 31 and will allow everyone to enjoy all the headline acts.
"The event is costing £170,000 to put on. We can sell 4,000 tickets. We reckon this is the only way to make it cost-effective for us.
"We have kept the ticket costs as low as possible."
She added: "For the Edinburgh Hogmanay street party you're £20 to access the street but if you want in to see the bands you're £65-£70 a ticket on top of the £20 you've already paid.
"So in comparison to that we're miles cheaper.
"We are also trying our best to get sponsorship for this so we can give the charities involved money if we do make any profit."
The three local charities who could be in line to benefit from the event are Dundee Women's Aid, Art Angel and Wellbeing Works.
A rival promoter has also defended the Dundee prices.
Dougie Black of Ginger Jesus Promotions said: "All things considered this is actually a pretty reasonable cost for tickets for the Hogmanay bash.
"Costs to see these artists alone can be higher than the ticket costs so comparatively speaking I think they've done pretty well with their prices."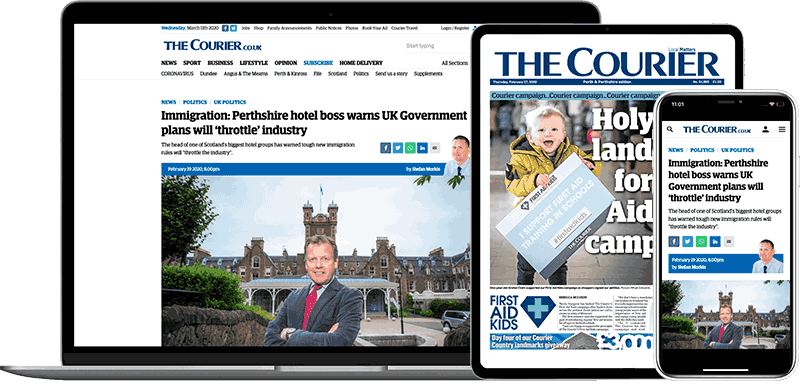 Help support quality local journalism … become a digital subscriber to The Courier
For as little as £5.99 a month you can access all of our content, including Premium articles.
Subscribe