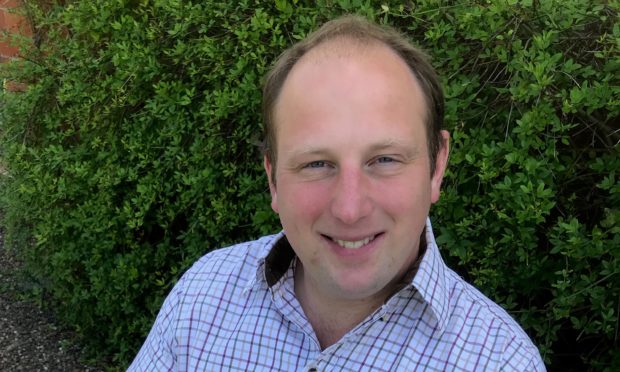 A doctor who struggled to work out how much pain relief to give a patient in Dundee has gone on to create a phone app to help others with the calculation.
Fresh out of medical school in 2015, Dr Roger Flint was covering three wards at Ninewells Hospital when he needed to work out the correct dosage for a patient.
There are a number of factors that make this calculation difficult. The potency of the drugs need to be converted to a table of equivalence, which is then impacted by the way the drugs are delivered.
Not wanting to give too little pain relief or put the patient at risk of overdose, Mr Flint had to wait for more than an hour before another doctor could double check his paper and pen calculation.
The experience led him to develop the Safer Prescribing of Opioids Tool (SPOT) app which he hopes will increase prescriber confidence and reduce the number of mistakes made.
"I was new and inexperienced and covering that many patients you are constantly being interrupted and you are trying to do maths at the same time," he recalled.
"You're quite stressed, the patient is there and you want to make sure they're comfortable.
"I did my best but, to my shame, I wasn't comfortable in prescribing the drugs."
Dr Flint initially developing a basic website which was trialled across Tayside for six months.
It was a resounding success, with more than 100 prescribers using the tool and a marked increase in accuracy.
From there, Dr Flint raised funding from several sources to fund the phone app, which was made by Dundee company Waracle.
Organisations which have supported the project include Lippen Care in Kirriemuir, Scottish Enterprise, Tayside Oncology Fund, Carnoustie-based Patch and Innovate UK.
The app is now being being trialled at the Margaret Kerr Unit near Melrose.
Dr Flint, who now works for NHS Lothian, said: "I want to make sure that no other prescriber was in the position I was in four years ago.
"The app is class leading, safe, robust, smooth. Everyone who has had the opportunity to use it has been delighted.
"This is a grass roots innovation which has come from the front line and I now want other boards to trial it. What we really want to do is to go for some sort of way we can fund it nationally."
Niki Barile, project manager at Waracle, who produced the app, added: "The app is easy to use and solves a global issue."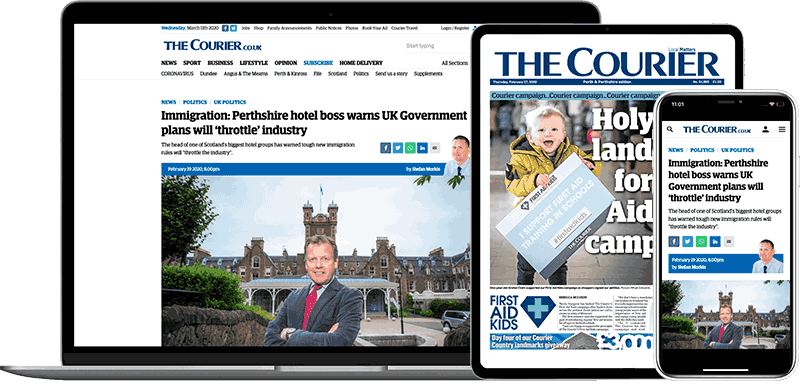 Help support quality local journalism … become a digital subscriber to The Courier
For as little as £5.99 a month you can access all of our content, including Premium articles.
Subscribe