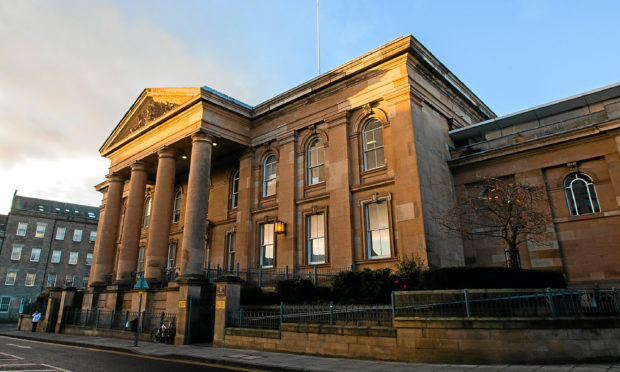 A pensioner narrowly missed running over two children before ploughing into a garden fence in his car at a Dundee housing scheme.
Colin Farquhar, 71, refused to take an alcohol breath test when police turned up at the incident in Mill O'Mains.
He later admitted he was on medication and had drunk "a couple of tins of Guinness", Dundee Sheriff Court heard.
Farquhar was put on a curfew and banned from the road yesterday when he pleaded guilty to driving dangerously on March 30,  at Lismore Terrace and Hebrides Drive, by failing to spot two girls aged 12 and 14 who were crossing the road.
The youngsters had to jump out of the way to avoid being hit by the pensioner's Toyota Aygo, which he crashed into a wall.
Farquhar then reversed into Hebrides Drive, crashed into another car, veered off the road onto a grassy area, hit a garden fence and caused damage to it, as well as to the other car.
Solicitor Ross Donnelly  said: "He has surrendered his driving licence given what's happened and especially in relation to the danger he's placed himself and others in."
Sheriff George Way imposed a restriction of liberty order requiring Farquhar to stay at his home  in Lismore Terrace between 7pm and 7am for four months, as well as disqualifying him from driving for six years.
He said: "I'm of the view that the disqualification alone will have no additional impact, given that he has surrendered his licence.
"This was a very serious offence in terms of the risks that were there, coupled with the report showing that Mr Farquhar was not at all clear in his explanation about why he didn't co-operate with the police in the breath tests.
"He now admits he was taking medication and a couple of cans of Guinness.
"A restriction of liberty order will have more of an impact."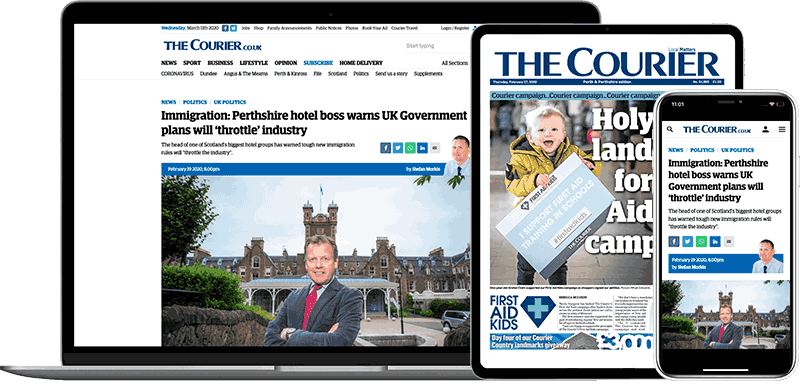 Help support quality local journalism … become a digital subscriber to The Courier
For as little as £5.99 a month you can access all of our content, including Premium articles.
Subscribe