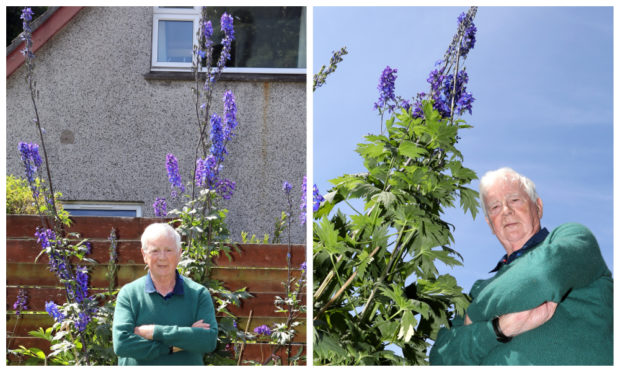 A Dundee gardener believes he may have grown the world's largest delphinium.
Graham Wise, 76,  planted the seeds three years ago in his Broughty Ferry garden and has watched the flowering plant grow to a mammoth 10 feet and six and a half inches.
The tallest delphinium in the world was reported to be ten feet and four inches in 2018.
Graham has contacted the Guinness World Records and hopes his efforts will go down in gardening history.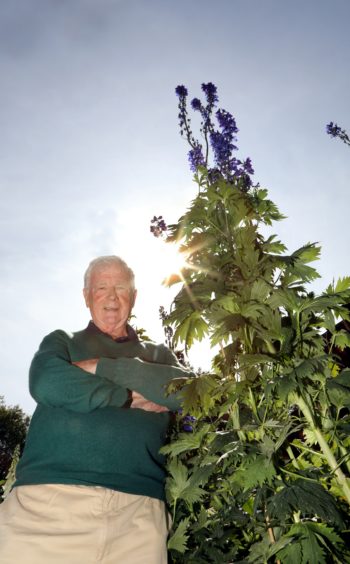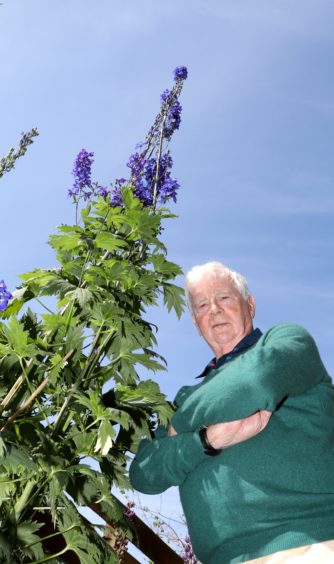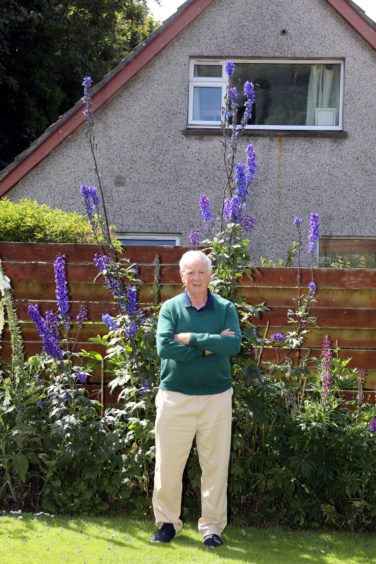 The retired restaurant owner said: "I've been growing the delphiniums for a few years, but none of the other ones are as tall.
"It happened out of the blue, like Jack and the bean stalk.
"I hadn't done anything out of the ordinary, just put down some fertiliser as always.
"Perhaps it was a rogue seed. I thought 'what is happening?'.
"I got curious so I measured the Delphinium, then did some research saw the world record was ten feet and four inches.
"Normally they grow to between six and eight feet tall.
"The only other record of Ddelphiniums anywhere near 10 feet was in a nursery in England, where they were growing them specially.
"I contacted the people from the Guinness Book of Records but they said it would be three months before they could send someone out."
Graham has been a keen gardener all his life, but it was after he retired that he had more time to devote to his passion for flowering plants.
The Delphinium is the tallest plant he has ever had in his garden on Castleroy Road since moving in 45 years ago.
Dundee horticulturist and gardening journalist John Stoa said growing conditions have been particularly good this year, with Delphiniums preferring cool, wet weather.
"It's a double effect of the mild winter and the rainfall we've had this summer", he said.
"Plants came out of the winter unscathed by frost, and now the hot weather they've had further down south has passed us by.
"Ten feet is very tall even for a delphinium – mine are around seven or eight feet tall.
"The best thing for Graham to do is to propagate from that plant and see if the new plant will be of the same height.
"He could well be on to something."
No one from the Guinness World Records was available for comment.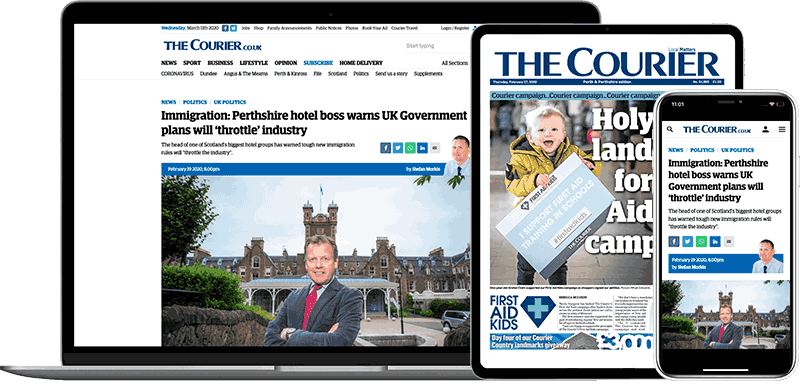 Help support quality local journalism … become a digital subscriber to The Courier
For as little as £5.99 a month you can access all of our content, including Premium articles.
Subscribe