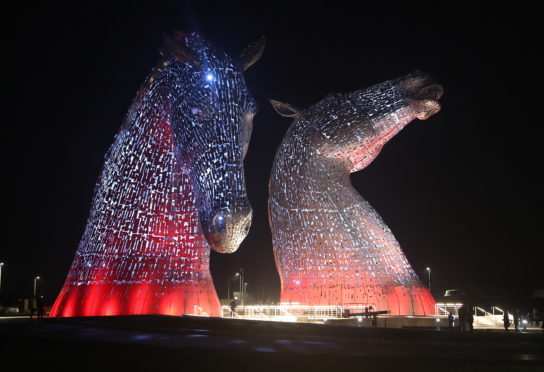 A leading Scottish tourism expert has said it is a "great shame" Dundee City Council rejected a proposal by the artist behind the iconic Kelpies.
Internationally-renowned figurative sculptor Andy Scott proposed a whale statue to the local authority as part of the Waterfront regeneration, but it was ultimately turned down.
Tourism expert Maggie McLeod said it would have been the perfect accompaniment to the V&A, which has already brought thousands of tourists to the city.
Ms McLeod, who operates in Courier Country, is a World Federation of Tourist Guide Association national trainer and principal mentor for the Blue Badge course, which accredits tourist guides.
She said: "It's a great shame that Dundee has not gone for this, especially considering the city's whaling history.
"People love the Kelpies and it's brought a lot more people to Falkirk.
"The area around the V&A has already seen a lot more people visiting, but it doesn't mean the council should turn their back on an opportunity like this.
"People would be flocking to the area to get photos. It would be on all the postcards in Dundee."
Ms McLeod noted that even a smaller version of the Kelpies that tours around the country brings in large crowds, proving how popular Mr Scott's work is.
She added: "The Kelpies are great when they are lit up at night, sometimes for different causes.
"It would be a beacon of light as you come into Dundee over the Tay.
"If anyone was the man to do something bring something like that to the city, it's Andy Scott."
But Dundee-based public art coordinator Russell Pepper said opportunities for work in the city should be given to local artists instead.
"I can understand why some would take the decision not to go with Andy's work as a disappointment.
"But we must also celebrate the fact that Dundee has rich history when it comes to public art and has some incredible artists working in all styles right now.
"There are a number of waterfront projects which have either sprung up or are in the pipeline which locally based artists are involved in and that should be welcomed.
"It would be right to see Dundee-based artists, both established and up-and-coming, to  get the sort of opportunities to help shape their city."
A Dundee City Council spokeswoman said: "We are continuing with our ambitious and inclusive plans for Waterfront Place, which will include an urban beach and a digital play area and public art.
"Dundee is a city renowned for innovative design and culture and we want to use our open spaces to showcase this.
"But, we must ensure that there is something for everyone in the regeneration of our waterfront and take the city with us on this journey.
"An updated report on plans for Waterfront Place will be brought to committee in due course."
As well as the iconic Kelpies, Mr Scott has sculptures in Belfast, London and Queensland, Australia.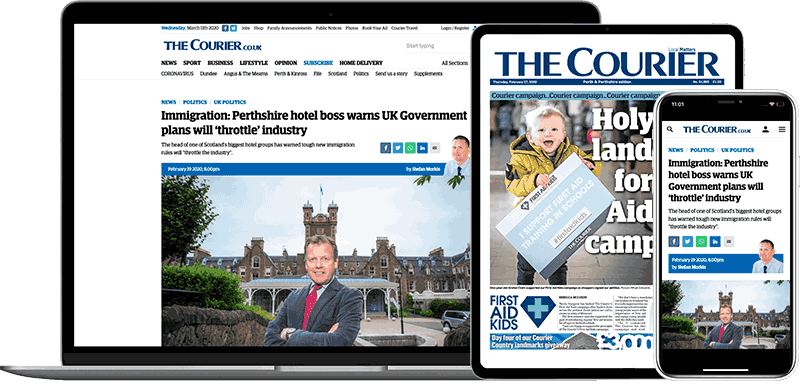 Help support quality local journalism … become a digital subscriber to The Courier
For as little as £5.99 a month you can access all of our content, including Premium articles.
Subscribe