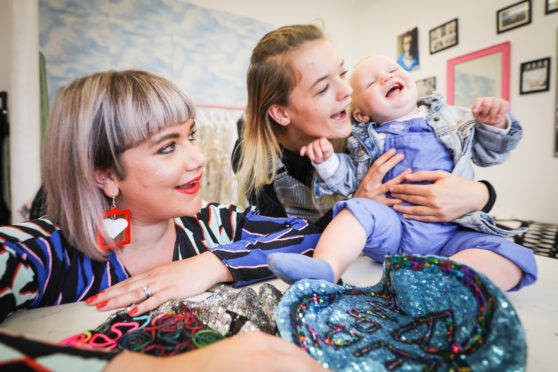 A Dundee charity that empowers people from disadvantaged backgrounds has teamed up with one of the country's most successful fashion designers to help steer young parents into business.
Kindred Clothing, a programme led by City of Discovery-based Front Lounge, aims to arm young care givers with the skills to create their own clothes while their children play, building confidence and networks in the process.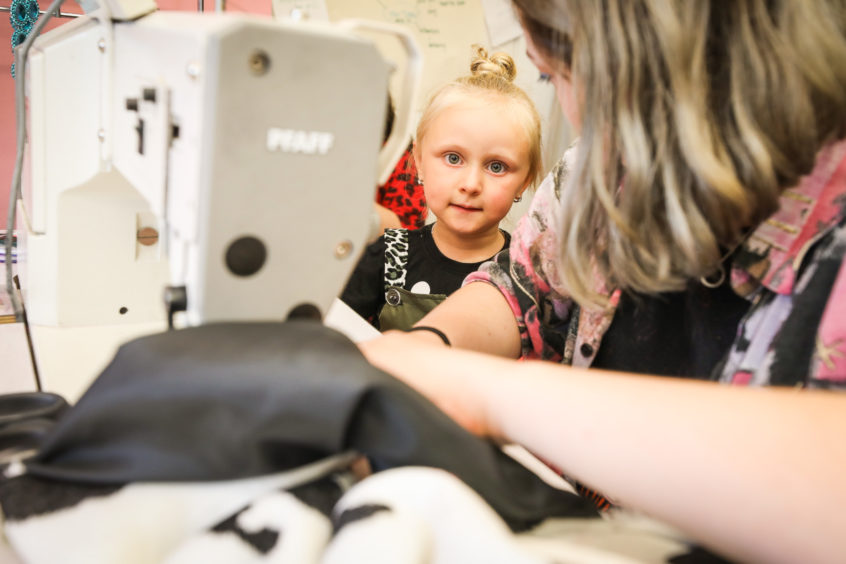 Samantha Paton, the owner of fashion brand Isolated Heroes, is offering a summer programme for 10 of the young mothers involved in the scheme.
Over the course of eight sessions, starting on July 16, participants will explore trend forecasting and design and make an item of clothing in line with standard industry practice, including the use of mood and presentation boards.
They will also master the business skills involved, learning how to create a "bill of materials" to show their understanding of cost price and mark-up.
The programme will culminate with the participants presenting their research, finished garments and final retail costs to the Isolated Heroes design panel ready for the finale, a fashion industry photoshoot.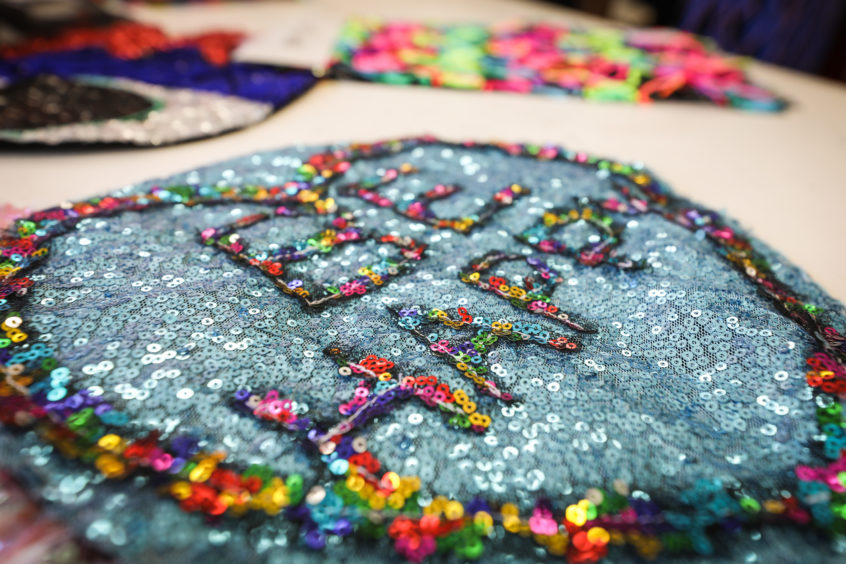 Ms Paton, who also ran a sewing masterclass for the group last year, said: "We were so impressed by the talent shown by the group last year, and how quickly they picked up the processes involved in making clothes.
"Now, we are moving things up a gear by covering the business aspects of fashion design too, taking the ladies on a live industry journey.
"If the mums ever apply for a related course at college, they will have an amazing package to showcase, well beyond what would be expected of them.
"Of course, as well as the skills they gain, they will have a real sense of pride and achievement and hopefully be motivated and inspired to take these skills to the next level, and really reach their full potential."
Hannah Watson, 19, mother of two-year old Grace, is one of the mums taking part in the project this summer.
She said: "Young parents often get a bad press but by taking part in this programme, we want to prove to ourselves and to others that we can learn skills like anyone else, gain a qualification and really make something of our lives for the benefit of ourselves as individuals, and our children.
"Not only are we gaining useful practical skills at Kindred Clothing, we also gain amazing friendships.
"There is no young parent group out there that does what Kindred Clothing does. Some of our young parents have mental health issues like anxiety but, when they come to Kindred Clothing, we take their minds off that for a while."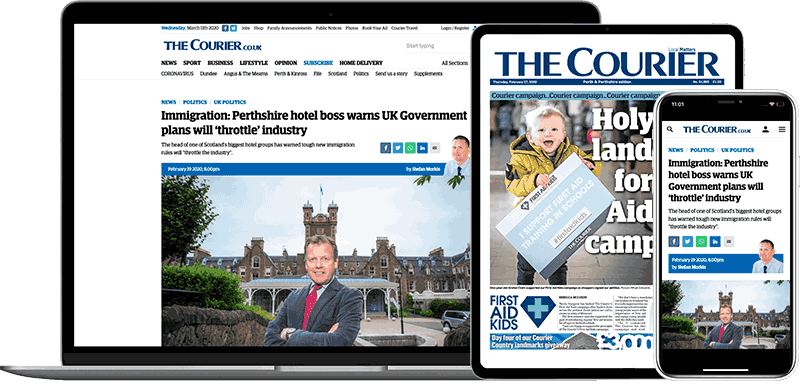 Help support quality local journalism … become a digital subscriber to The Courier
For as little as £5.99 a month you can access all of our content, including Premium articles.
Subscribe