A two-car crash in a Dundee car park caused a large block of masonry to fall on to the street below on Tuesday afternoon.
The accident took place in the Dundee City Council-run Gellatly Street Car Park just before 1pm.
A police spokesman said it appeared a vehicle had reversed into another car before hitting a wall on one of the topmost floors of the building.
He said: "The collision caused some masonry to fall from the roof. Nobody appears to be injured."
However a blue Skoda Fabia and grey BMW were left wrecked following the crash in the busy car park.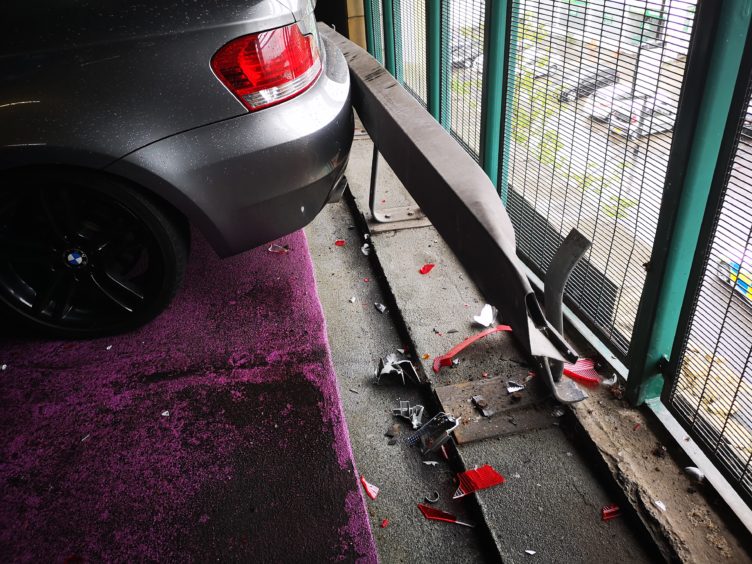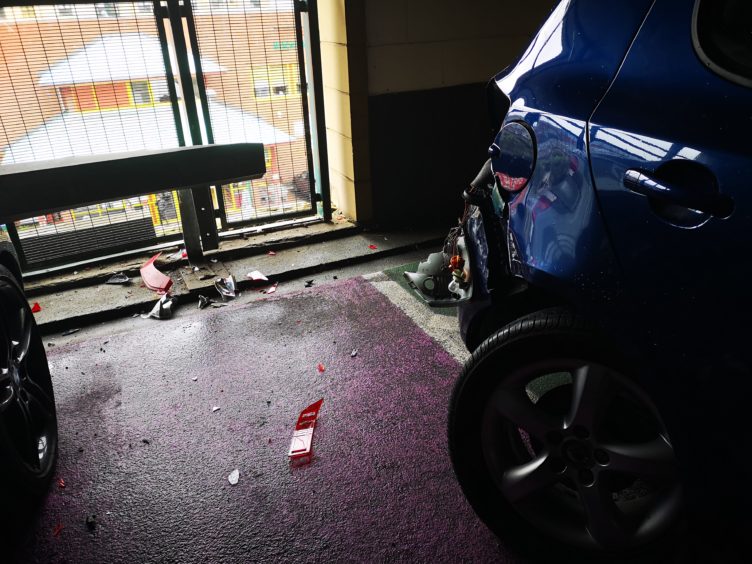 The Fabia was so badly damaged it appeared unable to move. Its back-right wheel and rear lights were smashed in during the collision.
The left-hand side of the BMW was badly bashed and scraped.
Debris was scattered across the floor of the car park.
The collision appears to have caused a slab from the upper floor of the building to fall first on to the white roof covering the exit to the car park and then the pavement beneath it.
One man who heard the incident unfold said he thought the sound of the slab crashing to the ground was thunder.
He added: "At first I thought it was thunder or something. It fell down on to the white roof first."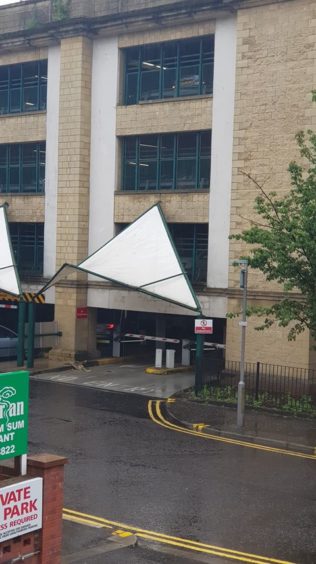 The car park continues to operate as normal.
Dundee City Council workers are due to carry out repairs on the structure as a result of the incident.
A local authority spokesman said: "Following an accident at the car park we have cleared the debris and will arrange for repairs to be carried out as soon as possible."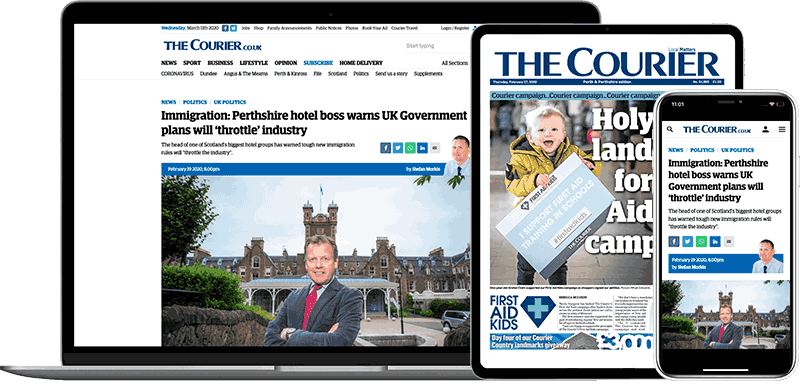 Help support quality local journalism … become a digital subscriber to The Courier
For as little as £5.99 a month you can access all of our content, including Premium articles.
Subscribe