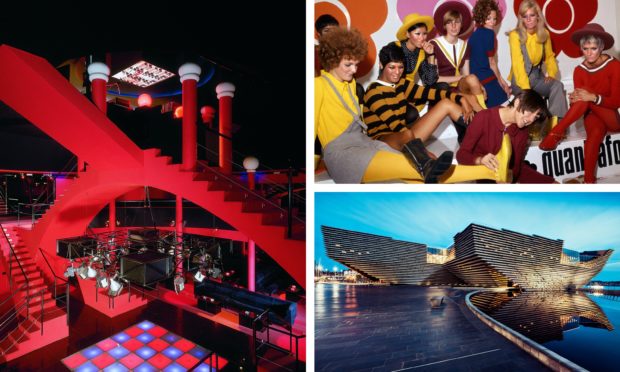 V&A Dundee has revealed its two 2020 exhibitions focusing on club culture and a legendary fashion designer.
From April 4 until September 6 the city's design museum will be home to a retrospective on Dame Mary Quant. The fashion icon's work captured the spirit of the 1960s.
The exhibition, which is currently on show at the V&A in South Kensington and is co-curated by Jenny Lister and Stephanie Wood, will focus on the years from 1955 to 1975.
From October 31, 2020 until February 14, 2021, V&A Dundee will be home to an exhibition called Night Fever: Designing Club Culture – an exploration of six decades of the scene.
It will showcase the evolution of nightclubs from the 1960s onward, focusing on the roles of sound, light, fashion, art, visual effects, architecture and interior design.
'Suddenly you would feel the bass under your feet…it was mad' – Looking back on Tayside's legendary illegal raves
The exhibit will include installations, films, photography, posters, flyers and fashion.
It is being developed by the Vitra Design Museum and ADAM – Brussels Design Museum.
The two 2020 exhibitions will arrive following the success of Videogames: Design/Play/Disrupt, which is running at the V&A until September 8, 2019.
It is being followed by Hello, Robot. Design Between Human and Machine from November 2, 2019 to February 8, 2020. Tickets for this can be pre-booked from today.
In the museum's Michelin Design Gallery, Hands of X: Design Meets Disability – which explores prosthetic hand design – is running until September 1.
Director of V&A Dundee Philip Long said: "V&A Dundee is developing its role as an international centre for design and we are delighted to be working with colleagues from across the V&A and with institutions internationally to bring the most ambitious exhibitions to Dundee and Scotland.
"We are thrilled to be announcing a future programme – from robotics and prosthetics to the incredibly stylish fashion of Mary Quant and Nicholas Daley and the world of night clubs – that continues our exploration of the extraordinary diversity of design."
Director of programme at V&A Dundee Sophie McKinlay said: "V&A Dundee celebrates the exciting world of design and our 2020 exhibitions continue to highlight a diverse range of disciplines.
VIDEO: Take a first look around the V&A's amazing new video games exhibit
"Hello, Robot is a future-focused show asking big questions about how technology will continue to influence our lives.
"V&A South Kensington has groundbreaking fashions shows so I'm thrilled that Mary Quant will be the first we bring to Dundee. As well as showcasing influential designs it also explores ideas of brand and identity at a time when people were eager for change.
"We will then shine a spotlight on a design environment with endless possibilities in Night Fever, an exhibition looking at club culture through the lens of design."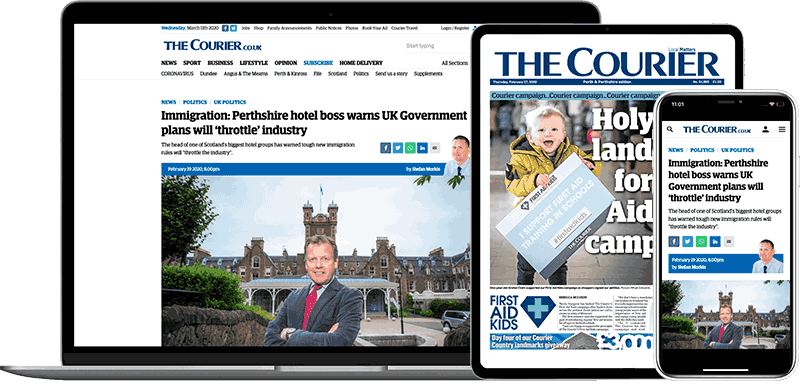 Help support quality local journalism … become a digital subscriber to The Courier
For as little as £5.99 a month you can access all of our content, including Premium articles.
Subscribe