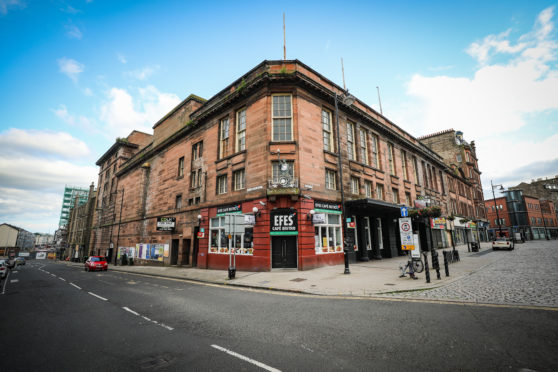 Fresh calls have been made to restore Dundee's last remaining large touring theatre to its former glory.
Last summer, the King's Theatre on Cowgate was bought by Glasgow-based Sava Estates Ltd,  a company that acquires derelict buildings to re-develop them.
Since then, no work appears to have been done on the B-listed venue and it is still unclear what its future holds.
The premises is partially in use by takeaway businesses and budget shops but parts of the building have fallen into disrepair, with water ingress and plants growing out of the facades.
The Theatres Trust, the UK's advisory public body for theatres, has categorised the building as "at-risk" and is supporting Dundee King's Theatre Trust in its quest to work with the owners to restore it.
Claire Appleby, architecture adviser at the Theatres Trust said: "The Kings Theatre Dundee is one of the theatres on the our theatres-at-risk register, a list which highlights those theatre buildings under threat and at greatest risk across the UK.
"It is an impressive Grade B listed theatre with the potential, once restored, to provide Dundee with a large scale touring house.
"Theatres Trust has been supporting the Kings Theatre Trust in its ambition to see the building revived and returned to live performance use and will continue to provide advice to the group in its ongoing journey to see the building reopened."
In its mission statement, the King's Theatre Trust talks about Dundee's new reputation as a city break destination after the opening of the V&A.
The statement explains: "That puts Dundee in direct competition with Scotland's other main cities of Edinburgh, Glasgow, Inverness and Aberdeen – all of which have at least one venue for larger events that would give these people something to do in the evenings.
"If Dundee is serious about being a City of Culture the embarrassing state of this gem of a building should not be allowed to continue."
The King's Theatre was built in 1908 and was converted into a cinema in 1928. It closed in 1982.
City residents also lamented the state of the building and shared memories of going to see shows there.
Gladys Bron said: "I remember as a child going there to see Peter Pan. It was a beautiful theatre."
Anne Wilkie added: "It was a beautiful theatre with stage shows. As lovely inside as any of the theatres in Glasgow, Aberdeen etc. Such a waste."
No one from Sava Estates Ltd could be reached for comment.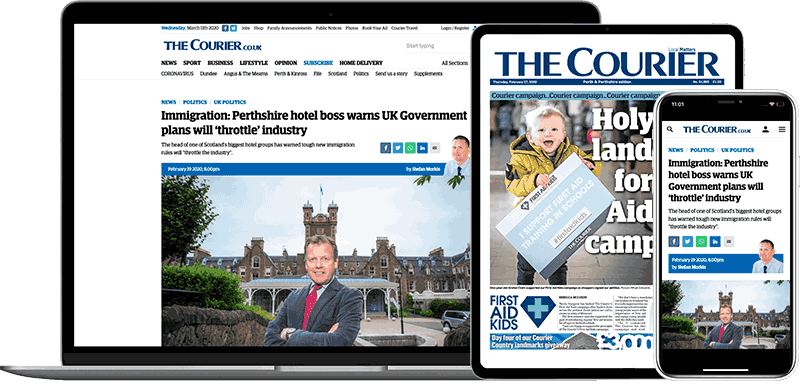 Help support quality local journalism … become a digital subscriber to The Courier
For as little as £5.99 a month you can access all of our content, including Premium articles.
Subscribe