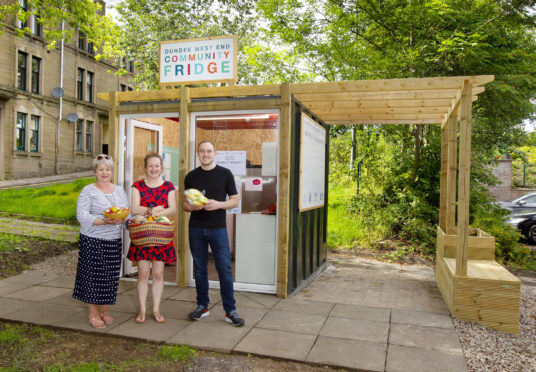 The first community fridge in Dundee has opened its doors.
The project launched on Perth Road and will allow people struggling to make ends meet help themselves to some food.
It works in a similar way to a food bank, although a referral is not required and the refrigeration allows for a wider selection than typical food banks, which tend to specialise in tinned and packaged products.
Local residents and businesses are encouraged to donate any surplus food that would otherwise go to waste.
The project has been brought to the West End by the Gate Church as part of its Carbon Saving Project, which seeks to tackle climate change and other waste.
The fridge has been made possible through a grant by the Scottish Government's climate challenge fund.
Lynsey Penny, project coordinator, said: "Anyone can help themselves to the food from the fridge.
"We are trying to reduce the food waste that is such a factor in climate change. We think this is a great way for individuals and businesses to redistribute food that may otherwise have ended up in a landfill."
The Gate Church will welcome donations of raw fruit and vegetables, which can be left at the fridge at any time. Unopened packaged food still within its use-by date will also be accepted.
However, certain foods cannot be accepted for hygiene reasons. These include raw meat, cooked rice and unpasteurised milk.
The project came in for some unexpected criticism after the owners of a nearby business voiced concerns, saying such a scheme would bring "undesirables" to the area.
However, they later reversed his position and vowed support for the fridge.
Also known as 'solidarity' or 'honesty' fridges, there are currently around 50 community fridges in the UK. Scotland's first community fridge opened on the Isle of Mull last year.
Research from Zero Waste Scotland (ZWS), who back the scheme, suggests the average household in Scotland throws out £460 worth of food a year.
Ylva Haglund, ZWS food waste campaigns manager, said: "Scotland is committed to reducing food waste and community fridges are a brilliantly simple way of using up quality fresh food that would otherwise be thrown away.
"It's great to see the commitment from the Gate Church Carbon Saving Project to make the Dundee fridge a success."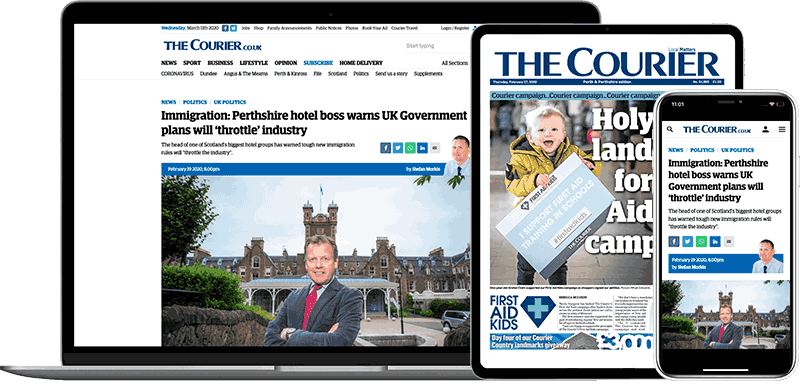 Help support quality local journalism … become a digital subscriber to The Courier
For as little as £5.99 a month you can access all of our content, including Premium articles.
Subscribe