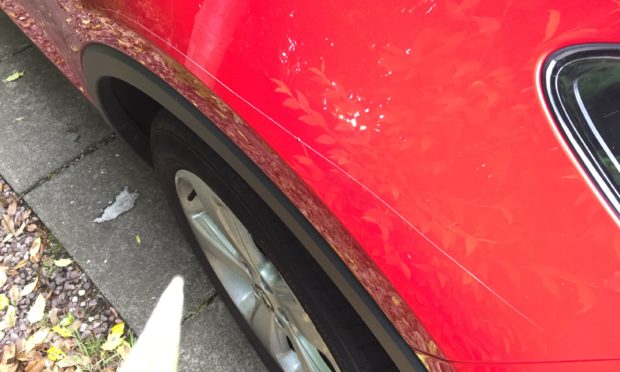 A funeral director has called on the police to act as a serial vandal continues to damage cars on a Stobswell street.
Gavin Reilly, of James Ashton and Sons, says he has twice managed to catch the man on CCTV deliberately scratch his personal car while walking past.
It's the third time in just over a month his vehicle has been damaged in the same way while parked outside the business on Cardean Street.
The man, described as in his 50s and around 5ft 8, is believed to have vandalised other cars on the same street, including a brand-new Audi TT.
The latest damage occurred on Tuesday.
Mr Reilly said he has been left frustrated by a delay in police retrieving the images and said he expects to be around £600 out of pocket through insurance excess.
The 47-year-old said: "It's horrendous.
"I appreciate that the police are stretched but I have CCTV of the guy doing it.
"Am I just meant to put up with my car being vandalised repeatedly?
"My excess on my insurance is about £200 per claim.
"The police have come out to see me now but it's taken three separate incidents for them to do that."
It comes several years after a serial car vandal damaged around 30 vehicles in one weekend in the Baxter Park area.
Mr Reilly added: "It's clearly some idiot going around doing it deliberately.
"The damage to the car has been getting worse. I think the guy feels he can get away with it so just keeps doing it.
"I have heard from around four other residents nearby that it's happened to them too, as well as a colleague of mine.
"I can only assume that this guy is getting kicks out of it.
"I want to warn people about this. Those who park or have parked around Cardean Street might have noticed damage and not realised where it came from.
"I have been waiting for police to carry out inquiries and hopefully catching the guy before I claim on my insurance."
A spokesperson for the Tayside division of Police Scotland said: "We can confirm that we are carrying out enquiries, anyone with any information is asked to contact Police Scotland on 101 quoting 1451 of 16 July."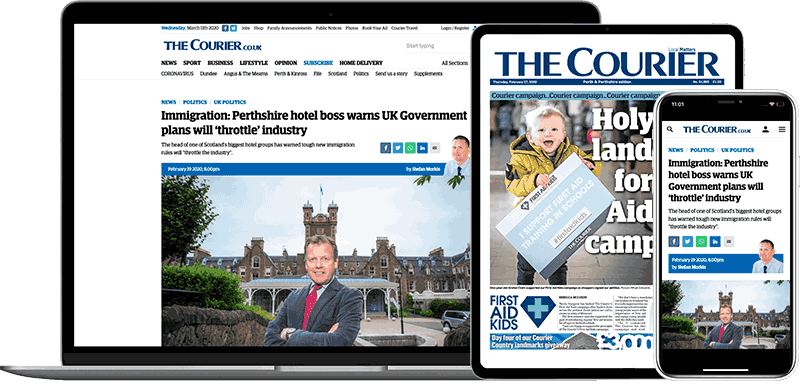 Help support quality local journalism … become a digital subscriber to The Courier
For as little as £5.99 a month you can access all of our content, including Premium articles.
Subscribe