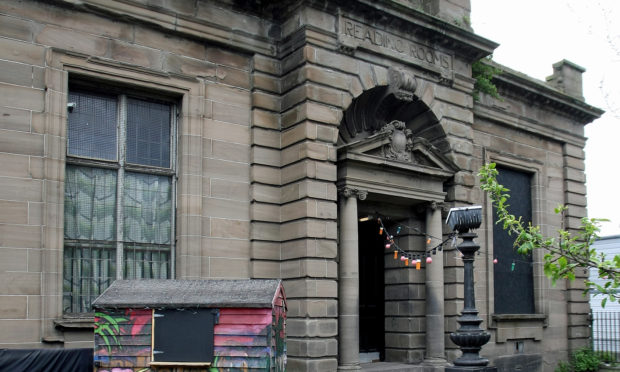 A Dundee nightclub was closed down after police raised concerns someone would die on the premises as a result of "blatant drug taking" on the premises.
The Reading Rooms shut its doors for good at the start of June.
Police had been visiting the nightclub for more than a year where officers – both in uniform and undercover – found repeated evidence of drug taking, underage drinking and overcrowding.
They wrote to Dundee City Council in October last year after a teenage girl was found passed out in the toilets after taking the horse tranquilliser ketamine.
Chief Constable Iain Livingstone wrote to Dundee City Council licensing bosses in October last year following the incident requesting a premises licence review, a Freedom of Information request revealed.
He said police received information that drug misuse and drug dealing "had been prevalent in the Reading Rooms".
This prompted greater police scrutiny of the club, beginning in April last year.
Dundee venue considered one of Scotland's best nightclubs announces permanent closure
Over the next few week officers discovered patrons who were underage, open use of cannabis and door stewards whose Security Industry Authority badges were out of date.
In June, plain clothes officers attended the Blackscroft club where they witnessed open drug taking and dealing.
They called in uniformed officers who searched the patrons with a negative result. Once those officers left, the music was turned down and the plain clothes officers heard someone shout "it's okay, they're gone" before the volume was restored.
Chief constable Livingstone added: "Throughout the night it was obvious that whenever police attended the music was either stopped or the beat changed – it was of the opinion of the officers that this was to warn the crowd of police attendance or exit.
"Many of the patrons looked heavily under the influence of alcohol and/or a controlled substance."
Police met club management in July, where they accepted a 17-point intervention plan.
Officers carried out subsequent checks on the club and noticed a significant improvement in how it was run.
But matters came to a head on October 6 when ambulance staff called police after an 18-year-old girl was found unconscious in the toilets after overdosing on ketamine.
Chief constable Livingston said: "The blatant drug taking has been ignored by management and staff alike.
"Unless serious changes are brought about it is likely a fatal accident may occur on or be linked to the premises.
"The unconscious female was not found by staff and it is unknown how long she was lying on the toilet floor in that condition."
A premises licensing review was scheduled for November 22 but police returned to the club in the early hours of October 28 where the discovered the venue, which holds 200 people, was dangerously over capacity.
There were 286 people inside with another 150 in the queue. Door staff said they believed capacity was 500.
In December last year, the Reading Rooms announced it was to restrict its opening hours.
It closed permanently in June although managers Jim and Grant Grieve have said they are looking at opening a nightclub in a new venue in Dundee.
The building itself is now up for rent.
The Grieve brothers did not respond to a request for comment.