Funding to Alcohol and Drug Partnerships (ADPs) in Tayside has been slashed by more than 22% since 2015, despite ministers acknowledging the region now faces a drug deaths "emergency".
Services in Tayside have had their allocation cut from £5,365,016 in 2014-15 to £4,158,654 in 2018-19. During the same period, funding also fell in Fife from £4,271,481 to £3,297,788.
Across Scotland, the allocation was reduced from a high of £69,209,071 in 2015 to £53,800,001 last year, prompting fears over the provision of vital services.
The reduction has coincided with a 93.6% rise in drug induced deaths, with 1,187 lives lost in 2018 alone. 66 deaths were attributed to Dundee.
Scottish Labour's health spokesperson Monica Lennon called on the Scottish Government to "listen to Scotland's leading alcohol and drug charities, end the cuts and boost funding to these vital prevention, treatment and recovery services".
She said: "It is unbelievable that in the middle of Scotland's national drug and alcohol crisis, the SNP government has cut funding to vital support networks.
Scotland has highest rate of drug deaths in Europe, according to shocking new stats
"It's disgraceful that Alcohol and Drug Partnerships in Tayside have had their funds reduced when drug deaths in the area are spiralling. These senseless cuts have been repeated across Scotland so it's no wonder that people are dying.
"Support services should be getting more investment, not having their resources slashed."
Figures released this week confirmed Scotland now has the highest drug induced death rate in the developed world, with Dundee only marginally behind Glasgow in a list of the country's worst council areas.
Dave Barrie, service manager at Addaction Dundee, said more resources and funding were needed to tackle the issue.
"It is absolutely essential that we increase the level of investment in services. If we want to get serious about tackling this issue, we need to get serious about funding our frontline services," he said.
North East MSP Bill Bowman said funding cuts had left health boards struggling to fight Scotland's escalating drugs crisis.
"Cutting funding on alcohol and drug support has had significant repercussions," he said.
"Instead of treating problems early on, people with addictions often need far more of the scarce resources in our justice system and the NHS."
A Scottish Government spokesman described the drugs deaths situation as an "emergency" and said numbers had continued to increase, despite an investment of more than £746 million to support local prevention, treatment and recovery services.
He added: "From April 2016, responsibility for the delivery of both inpatient and community based addiction services was transferred to Integration Joint Boards.
"Accordingly, from 2017-18, funding to support ADPs was transferred to NHS Board baselines for onward delegation to IJBs.
"We have also allocated a further £20 million per year in recent years to improve alcohol and drug treatment services in communities, and this will be at least maintained in each remaining year of this Parliament."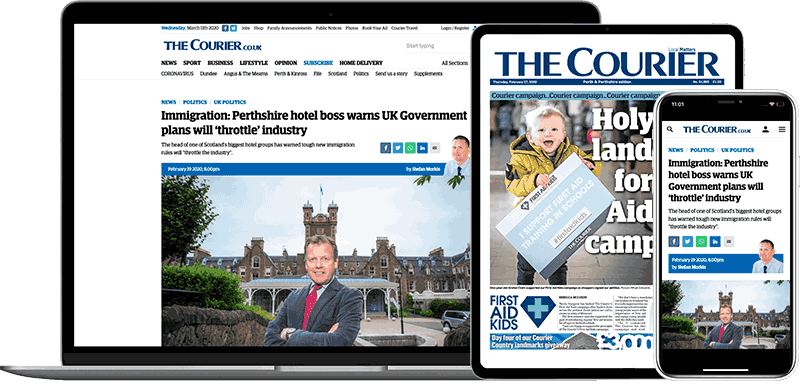 Help support quality local journalism … become a digital subscriber to The Courier
For as little as £5.99 a month you can access all of our content, including Premium articles.
Subscribe