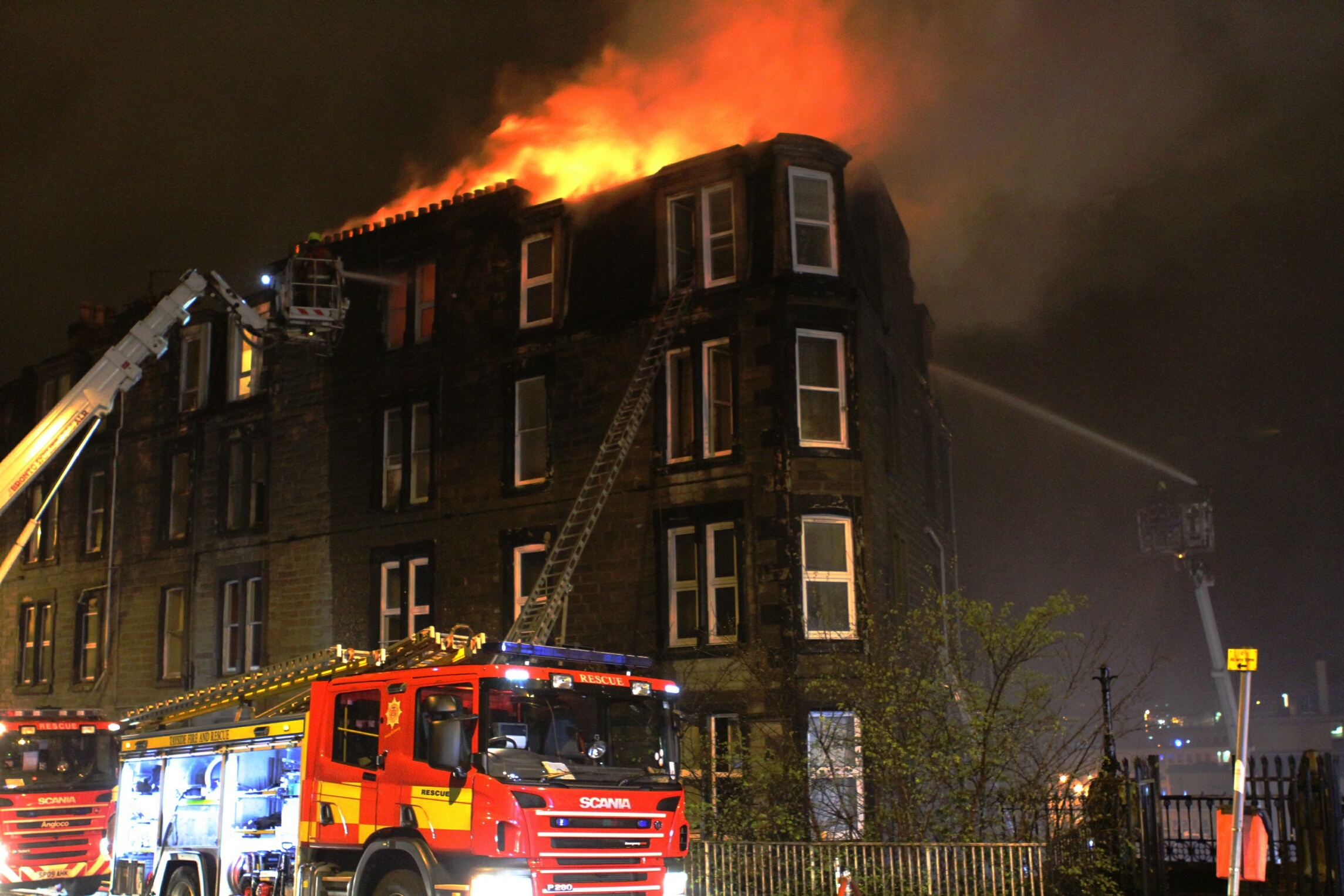 Council bosses have stepped in to ensure the safety of a Dundee building — seven years after it was gutted in a fire.
Flats in the property at 14 Garland Place were declared uninhabitable following the blaze in 2012.
The building has lain neglected since then and a few years later the residents of the neighbouring block of flats, at number 12, were also forced to move out.
The condition of both city centre blocks has since deteriorated, amid concerns that planned redevelopment work appears to have stalled.
Now Dundee City Council has erected scaffolding at the site after locals raised fears about its safety.
The owners of the flats at number 12 expressed concerns last month that their building would be beyond saving if action was not taken soon at the premises next door, and called on the council to step in with a a compulsory purchase order.
They included Georgia Bedding, who took responsibility for her parent's flat when her late father fell ill and whose hopes of seeing it returned to a habitable condition while he was still alive were dashed when he died earlier this year.
Broughty Ferry-based architect firm James Paul Associates has recently resubmitted a planning application to redevelop the block.
However, a spokesman for the company said this was only because permission granted previously was about to expire.
The plans include building a new roof on the block and extensive internal work.
External changes are also expected to be made to the windows and main entrance door.
A council spokeswoman said: "We have been regularly monitoring the situation at 14 Garland Place.
"During a recent inspection, it was determined that sections of masonry have become unstable.
"We have instructed emergency work be carried out to maintain safety to the public."
Brian Martin was convicted of starting the 2012 blaze, during which 15 people had to be evacuated from their homes, following a trial at Dundee Sheriff Court in 2014. He was given an eight and a half year jail sentence.
A dog died and a firefighter was injured as a result of the incident.