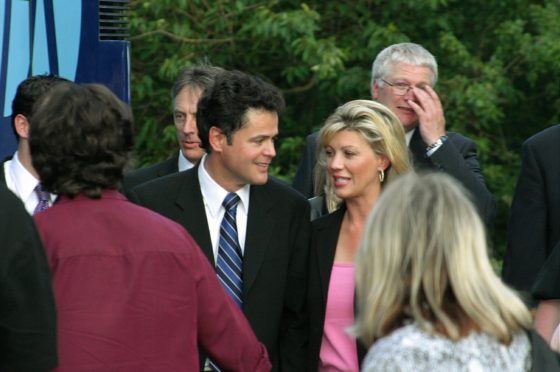 It was the night a Dundee Mormon church had to fight back adoring Donny Osmond fans looking for Puppy Love.
Security guards and police were brought in at the Church of Jesus Christ of Latter Day Saints in Bingham Terrace 15 years ago in July 2004.
He was visiting the church to talk about his beliefs as a Mormon.
Osmond's visit to Dundee had prompted the church to circulate a letter to neighbours in an effort to minimise disruption and they were given a telephone number to contact should they have any problems.
Organisers stressed the visit wasn't a concert and that all 1,000 available tickets had already been distributed to church members.
But Crazy Horses wouldn't stop his adoring fans from turning up hoping to get a glimpse of their hero, which prompted security and police to be called in at the normally quiet Bingham Terrace to keep them at bay.
Former Jackie magazine editor Sandy Monks said: "It's no surprise that the floodgates opened in 2004 – Donny has always had that impact going right back to the 1970s.
"If we used to put Donny on the cover of Jackie, it would be an instant sell-out.
"I think the reason he's stayed so popular for so long is because he's a genuinely nice guy.
"He's also got the looks, the charm and star quality.
"He's the full package."
Osmond spoke about his beliefs during his Dundee visit, accompanied by his five sons in a "fireside chat" before taking questions from the audience.
The Dundee engagement took place the night before he performed at a concert at Edinburgh Castle as part of a UK tour.
The following year Osmond made a slightly more discreet return to the Dundee church to speak of his faith and the importance of families.
He also added the city to his impressive gigography with an impromptu sing-song.
Accompanied by his wife Debbie and his sons, Osmond opened up by saying how happy he was to be visiting Dundee for the second time in the space of a year.
"The Osmonds have had our problems over the years, but I will say that I knew I was loved," he said.
Osmond and his son Brandon then sang a duet in the church, much to the delight of the congregation.
The hottest property in pop back in the 1970s with a string of hits culminating in his rendition of Puppy Love, Osmond was on stage aged five, on tour by eight and receiving 50,000 fan letters a week by 13.
He was the most successful member of the Osmonds, the five-strong band he formed with his brothers and he also sang with his sister Marie.
His fans then were mainly teenage girls and his arrival in this country frequently sparked scenes of mass hysteria at airports and concert halls.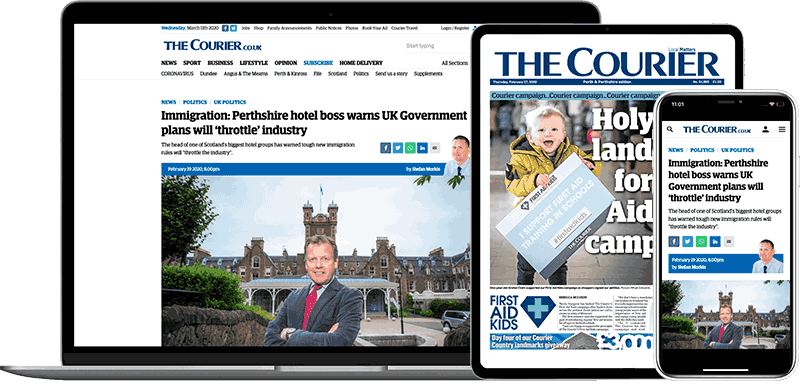 Help support quality local journalism … become a digital subscriber to The Courier
For as little as £5.99 a month you can access all of our content, including Premium articles.
Subscribe