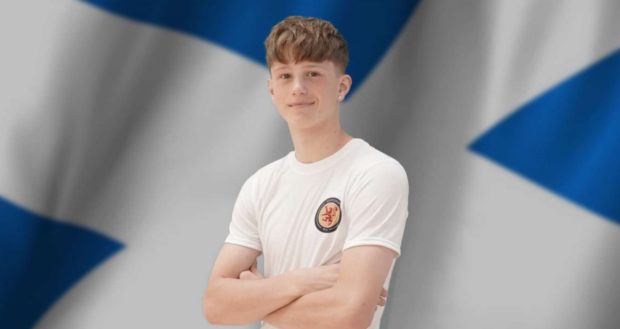 A Broughty Ferry teenager is fundraising to get himself to China to take part in the World Cup for a specialist brand of the beautiful game.
Louie Anderson, 16, is hoping to jet off to Jiangmen to represent Scotland on the world stage as part of this year's International Futsal Alliance World Cup.
Futsal is a fast-paced version of football, played indoors on a hard court surface.
As the trip is self-funded, Louie is trying to raise £300 to get there.
He is youngest player selected for the Scottish team — the rest of the players range from 18 to their mid-20s — and has set up a GoFundMe page to help him raise the cash.
Louie said: "I'm over the moon to have been selected for the team.
"A lot of the other guys are working so can pay their way there through that, but as I'm a bit younger I don't really have that option.
"I've never been to anything quite like this before so it's really exciting."
The rise to the national team is the latest step in a stellar career. Louie has already been chosen to play in the under-19s Ferry Athletic team, as well as the Dundee Futsal team.
He also plays traditional 11-a-side football, and will be joining the Grove Academy senior team when the new season begins.
Louie revealed he had his grandfather to thank for his success. The youngster loved football from an early age but at the age of eight, he suddenly quit after deciding he was not good enough.
His grandfather managed to change his mind around two years later and convinced him to practise "keepy ups" with a tennis ball.
Louie added: "My grandfather had a stroke, but was still able to do more keepy ups than me at the time. He inspired me by saying all it takes is practice and gave me a tennis ball to try to get better that way.
"I got back into it and haven't looked back since."
The team will fly out to on August 18, a few days ahead of the competition kicking-off.
Players from all over Scotland meet at Glenrothes to train for the national futsal team.
On Scotland's chances, Louie said: "We are all going out with high expectations, but the standards of all the teams will be high so we'll just have to give it our best shot."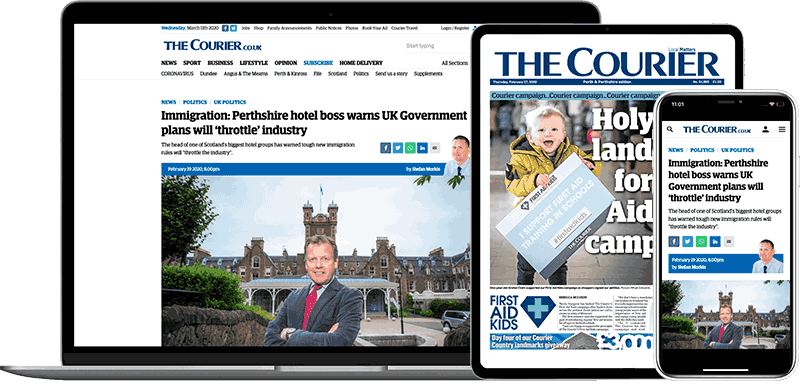 Help support quality local journalism … become a digital subscriber to The Courier
For as little as £5.99 a month you can access all of our content, including Premium articles.
Subscribe