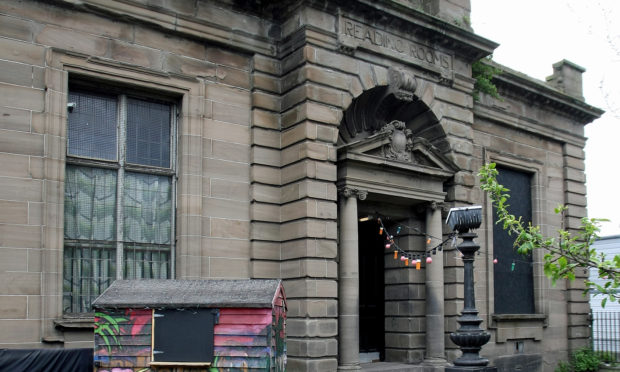 The operators of a defunct Dundee nightclub, which was shut down after police said they feared someone could die on the premises, have said they "refute" all allegations of poor management.
Acclaimed nightclub The Reading Rooms closed its doors for good in June, following months of police scrutiny of the club.
Documents released under Freedom of Information legislation revealed police called for the closure of the club after an 18-year-old girl was found unconscious in the toilets after overdosing on the horse tranquiliser ketamine.
Officers feared "blatant drug taking" in the Blackscroft club would soon have fatal consequence.
In a letter to Dundee City Council, Chief Constable Iain Livingstone wrote: "The blatant drug taking has been ignored by management and staff alike. Unless serious changes are brought about it is likely a fatal accident may occur on, or be linked to, the premises."
The club, which opened in 2002, was managed by brothers Jim and Grant Grieve.
A post on the Reading Rooms social media channels this weekend defended the operation of the nightclub.
They posted: "We refute all allegations made against the venue and its management.
"Public safety and the well-being of our customers has always been our primary concern.
"In the 17 years we were open, there were never any serious issues inside or outside the venue.
"We are extremely confident our track record speaks for itself, and this should be taken into account in our defence of these accusations."
They also said their plans to open a new club in a different venue are progressing.
They said: "We do not want to dwell on the past, and our aim now is to move forward, finally calling an end to our time in Blackscroft.
"All effort has been concentrated on finding a suitable venue for our community, and we are happy to announce that we have finally found a new home.We hope to have this ready and open by the end of the summer."
The Reading Rooms itself is now being marketed for rent.